We went on a search to find the best Male personal trainer in Liverpool. Here is our comprehensive list of who we found.
The following list is in no particular order.
Sam Gelling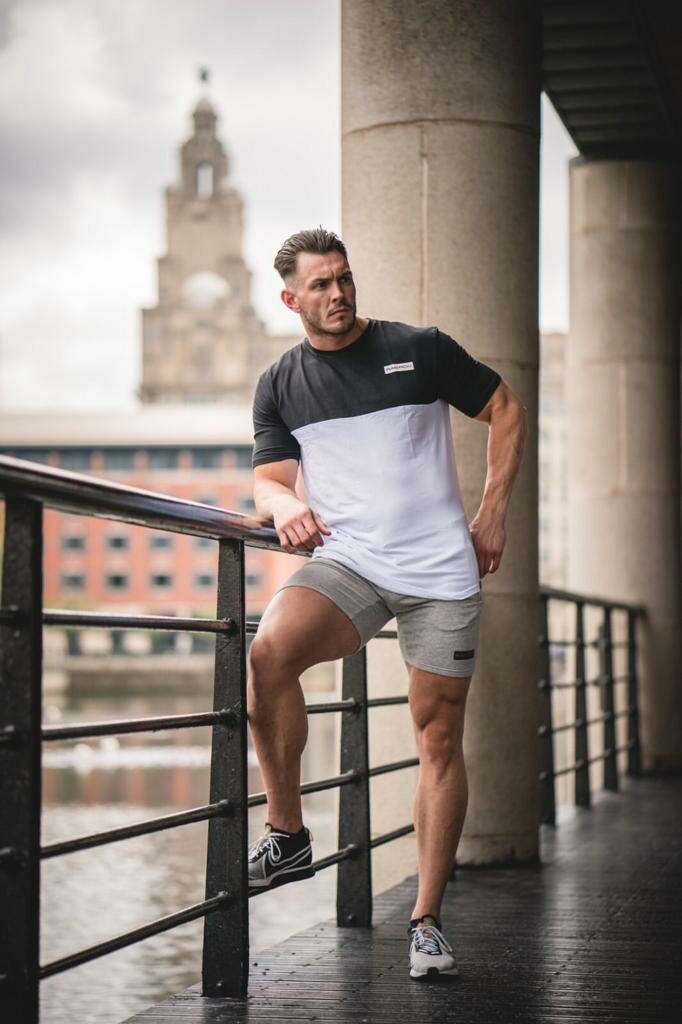 Sam is a personal trainer who trains both male and female clients down in Bodytech gym on the Wirral. Having an extensive background in training various people, whether that be getting clients into shape for a competition or just general health and fitness. Sam provides a professional and detailed service, that caters to all people looking to change their physical appearance and mindset for the better. Sam himself has competed in many bodybuilding competitions in different categories, which has benefitted him from a business and knowledge point of view. In addition to this, Sam provides consistent content daily on his social media platforms allowing people to learn from him. Content consisting of training videos, nutrition guidance and client updates which is a fantastic service that he offers.
Sam also provides an online coaching service which has had very positive feedback from current/past clients. This service was created to ensure people could still thrive off the knowledge and guidance Sam offers, if they did indeed struggle to access a gym because of other daily responsibilities. Daily check-ins, nutrition planning and training schedules are all planned through this service, which offers a professional experience for individuals wanting to train under Sam. Furthermore, Sam has been nominated for "Liverpools best male personal trainer award" this year at the Liverpool Fitness Professional Awards, so be sure to check how Sam gets on. We highly recommend getting in touch with Sam for any further enquiries to what he offers clients.
Instagram – Samgellopt
Charlie Blaney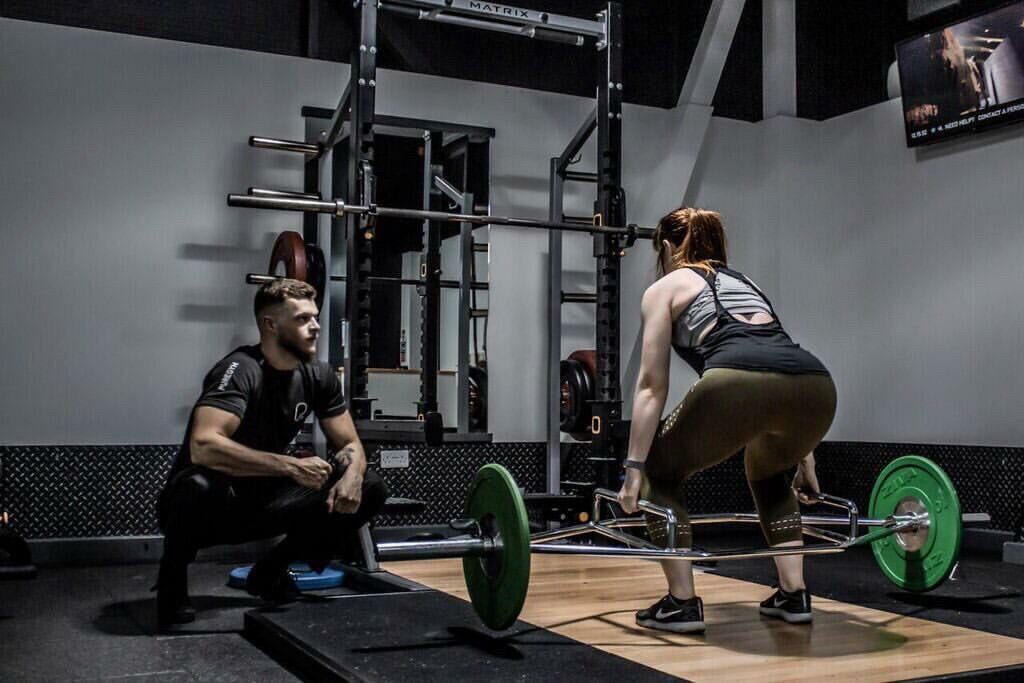 Charlie is a personal trainer for both male and female clients down in pure gym in Brunswick, Liverpool. Charlie provides a unique service for many of his clients, embracing different methods of training. The use of resistant bands to create different levels of tension depending on the required movement is a speciality of Charlies training which has benefited many clients in recent years. Charlie delivers key information for his clients allowing them to understand the fundamentals of training at a moderate/high intensity, which is what helps sculpture a fantastic physique. Ensuring clients are hitting compound movements in sessions to add different stress' creating the adaptation the body must go through.
Moving on from this, Charlie has an active website allowing new clients or people in general to learn more from their own screens at home. With details on the website outlining various ways of staying fit and healthy, consultation book-ins etc. This is a great feature of his creating more exposure online to benefit many around him. If you have any further questions for Charlie or want to get in touch with him, we highly recommend checking out his social media below.
Instagram – Thefitblueprint
George Dixon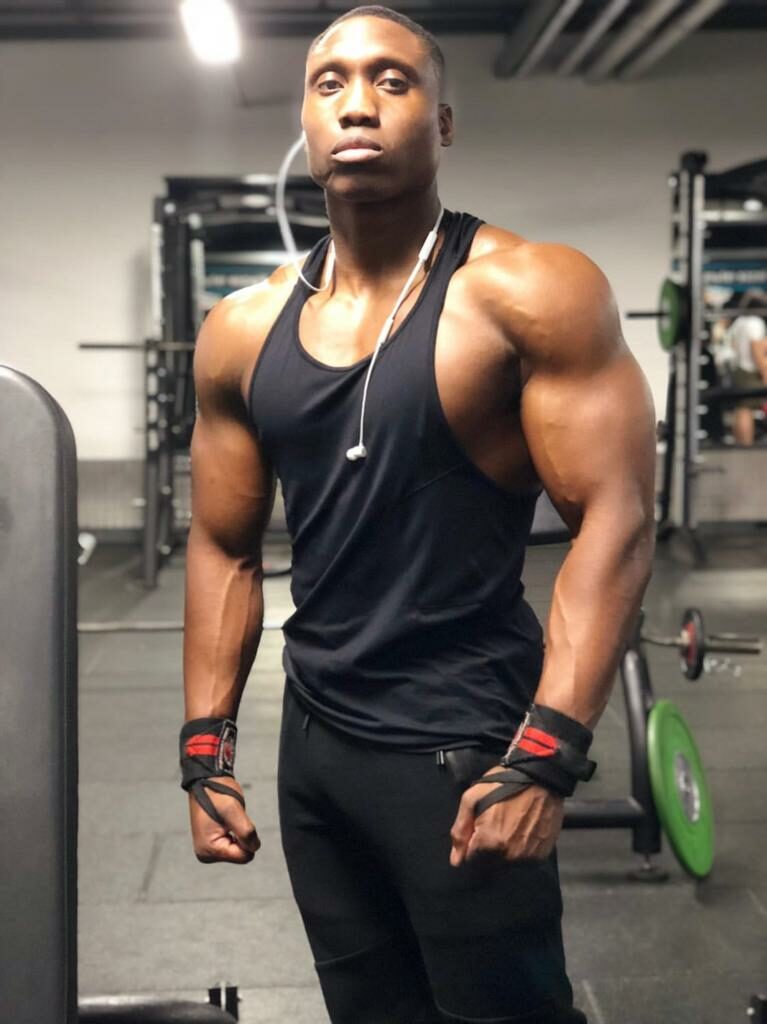 George trains both male and female clients down in Pure gym in Liverpool city centre. George is a very hardworking personal trainer who has been helping people for many years reach their physical goals. With 8 years of experience helping people all across Liverpool, George has developed a large social media following from many clients he has helped train over the years. Furthermore, George offers a competitive personal training price which is brilliant for many students wanting to get in shape this year. With the correct guidance and monitoring, George will work alongside you to reach those set goals, whether that be changing physical appearance, having someone to push you in all the right areas or just becoming healthy in yourself.
Furthermore, George has competed in bodybuilding (mens physique) for many years now which has developed his knowledge to pass on to many clients eager to set themselves the same goals. With his large following, George provides daily content on his social media consisting of intense workouts which will really leave you feeling motivated. One of George's main focuses is ensuring people/clients are motivated and inspired daily which is why he contributes so much to his social media account. We highly recommend getting in touch with George if you are Liverpool city centre based and wanting a fantastic personal trainer.
Instagram – George_gd_dixon
Ashley Lucas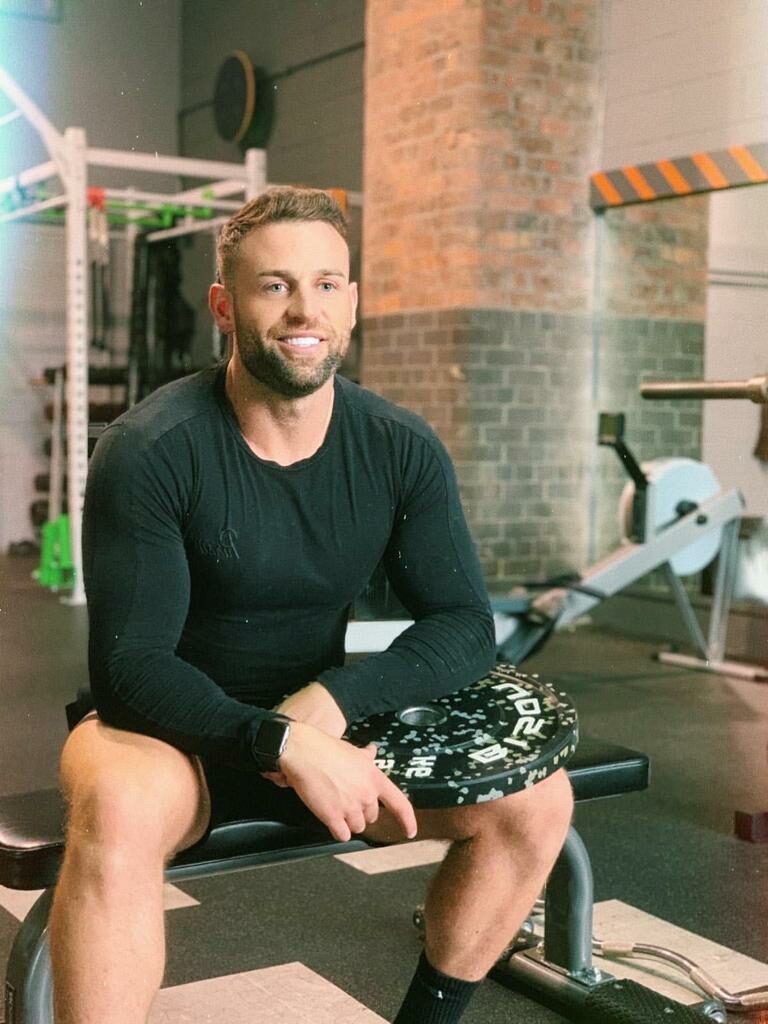 Ashley caters to both male and female clients down in his own gym facility called "Unit 7" in Liverpool. With the addition of his own facility, Ashley alongside a few other personal trainers have their own open space, to provide a quality service for many clients wanting to get in good shape in a comfortable enviroment. Ashley specialises in body transformations for his clients with different styles of training. Functional fitness is great way of elevating levels of training through resistant and cardiovascular movements creating different stress' on the body. With an environment created around a high work ethic, Ashley has developed a fantastic facility catering to many different people of all shapes and sizes.
Ashley demonstrates ways of staying physically fit and healthy whilst balancing a busy lifestyle. Fantastic motivation to those who may struggle with their jobs and any other responsibilities. With a strong social media following, Ashley has become a very well known personal trainer in Liverpool, with brilliant knowledge of training and nutrition you can take advantage of. For further questions or enquiries we highly recommend getting in touch with Ashley.
Instagram – Ashleylucas_1
Joe Ward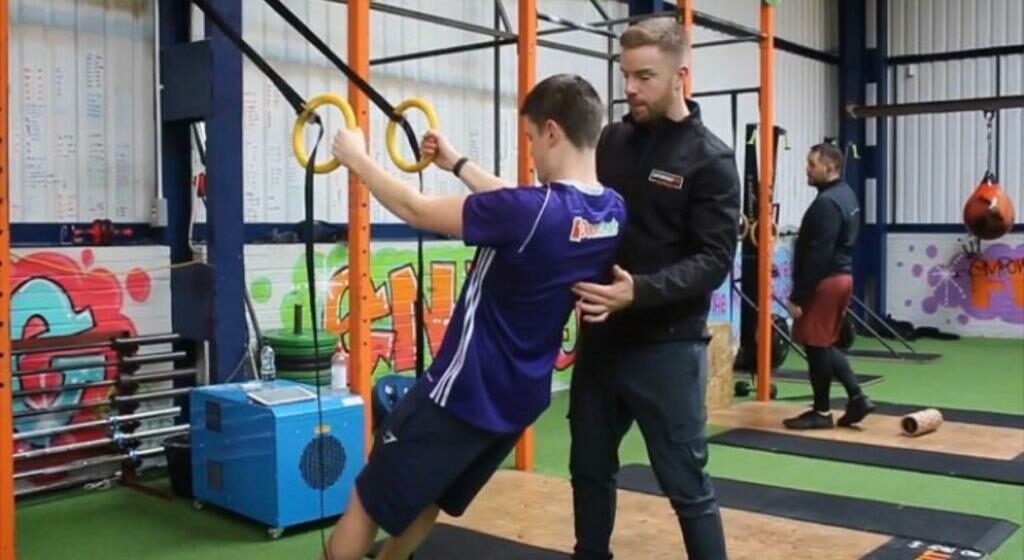 Joe provides knowledge and experience, in his role as a personal trainer down in Empowered Fit on the Wirral. Assisting many female and males wanting to change their physical appearance for the better, Joe has created a large following of clients who respect his commitment and effort in changing peoples lives from various backgrounds of training. Joe focuses on key movements for all clients, ensuring the technique of the training movement is 100% correct before he introduces increased weight/tension for the workouts. Joe demonstrates many movements for resistant training and how they should be professionally performed on a daily basis. This has made Joe a very successful personal trainer on the Wirral for all the right reasons. Joe invests in his clients both in and out the gym. In testament to his commitments he offers his own time to arrange challenges/activities with his clients. This is simply to encourage an active lifestyle and give those the support system who need it.
Joe offers an online coaching option to his business that is structurally set up for beginners or current clients. This process is done to ensure he has a tailoring plan to specific individuals with different goals. Joe performs daily check-ins with many of his clients, whilst also listening to any feedback off them ensuring they are comfortable with how things are going. This is a great feature to have in an online coaching set up, we highly recommend checking Joe out if you feel he is the personal trainer for you.
Instagram – Joe_wardb.t.c
Mark Grice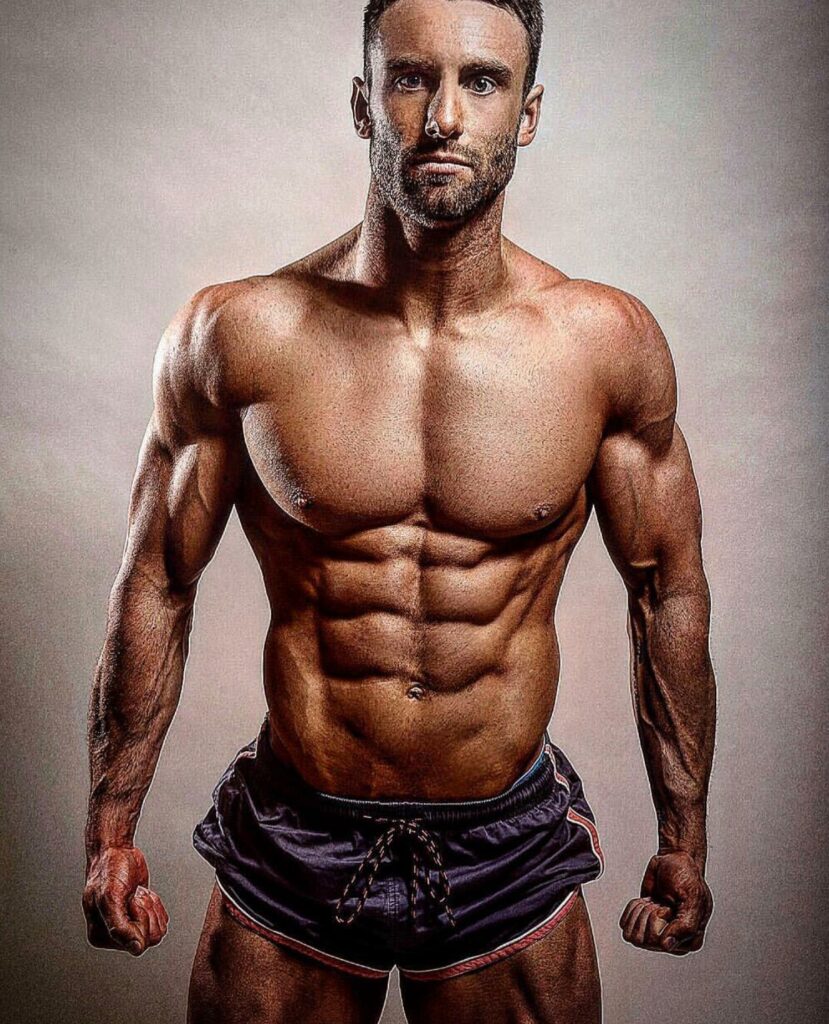 Mark has developed a strong personal training business over the past couple of years that has reached new heights in the industry. Training both male and female clients down in the Prophecy Performance Centre, Mark has access to very good quality pieces of equipment ensuring clients utilise them efficiently. Mark expresses how training can have a positive impact on the mind and body, which has helped develop many individuals characters for the better. After picking up the achievement of "Liverpools best male personal trainer award 2017/18) Mark has indeed been nominated for the same award for this year at the My Fitness Professional Awards. With many accolades to his name from achievements to client transformations, Mark is excelling in the industry for all the right reasons which haven't gone unnoticed.
In addition to this, Mark has a social media following of over 20k followers who seek motivation daily. This is a great platform for Mark to express his knowledge on a bigger scale. Refreshing consistent content daily is what has made Mark a very recommendable personal trainer within the industry itself. This has ultimately urged Mark on to change peoples lives from a vast amount of backgrounds. For any further questions or enquiries, why don't you check out Marks social media below.
Instagram – Markgricept
Richie Swan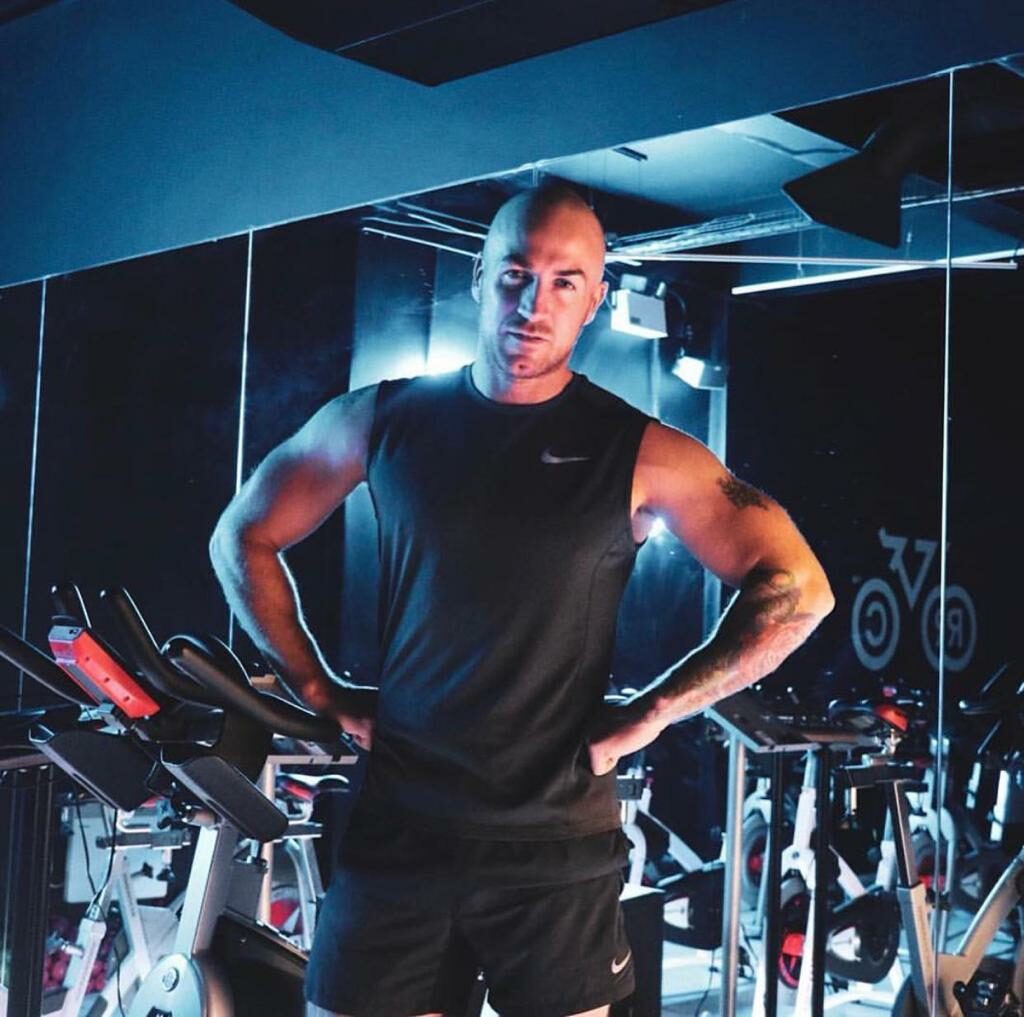 Richie is also a contender for this years "Male personal trainer of the year award" for all the right reasons. What makes Richie such a consistent and hardworking personal trainer is his urge to change peoples lives in a short period of time. Introducing many areas of cardiovascular endurance work that he incorporates into his clients training, has earned Richie a lot of respect from many different people. Specialising in spinning classes, these sessions provide the calorie expenditure you need to drop the lb's in a matter of weeks. Training within Liverpool, Richie operates around many gyms taking classes for different individuals on a daily basis. A fantastic opportunity for different people to experience various classes Richie offers. Richie discusses with many of his clients how not to take food seriously, when trying to lose weight and to not restrict your favourite foods. Portion control is key here to remain in a calorific deficit. Being a life coach, Richie helps many people not just with their training but with their mental approach to daily challenges life throws at them. Overall improving their self esteem, fitness is all about having fun and being inclusive to all.
Aside from this, Richie trains 1-1 clients in many different styles of training suited to their individual needs. A great way of experiencing different methods of training all within reason. Richie believes in a nice balance in life, training hard but enjoying other areas of life with is a brilliant mindset to have and pass on to others. Richie also participates in different podcasts relating to key information on training which is another very good service he offers to his business platform. We highly recommend getting in touch with Richie for the real motivation you need.
Instagram – Richie.swan
John Wood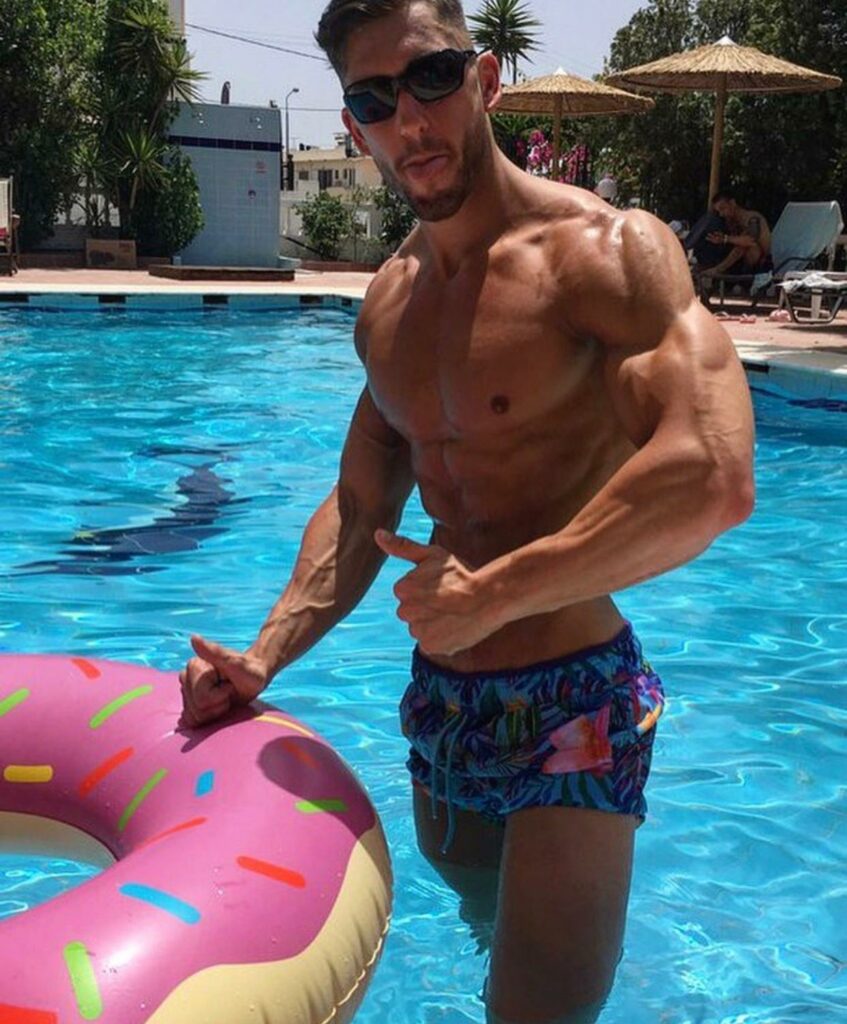 John simplifies certain topics in fitness to make it easier for many people looking to gain a better insight. Being a certified personal trainer in Liverpool, John has gained quality experience over the years in the hope to implement that into training a variety of individuals. John has competed in a mens physique competition and experienced what it takes to change his physique and mindset. Competing in situations where calories are considerbaley low and training/expenditure intensifies is a very challenging aspect of any type of training.
John has a very structured personal training business where he caters to many individuals who want to achieve different set goals. John adapts to different scenarios to ensure clients feel the most confident and motivated. If you have any questions for John, we highly suggest getting in touch with him for a unique experience.
Instagram – Johnwood.pt
Paul Mciver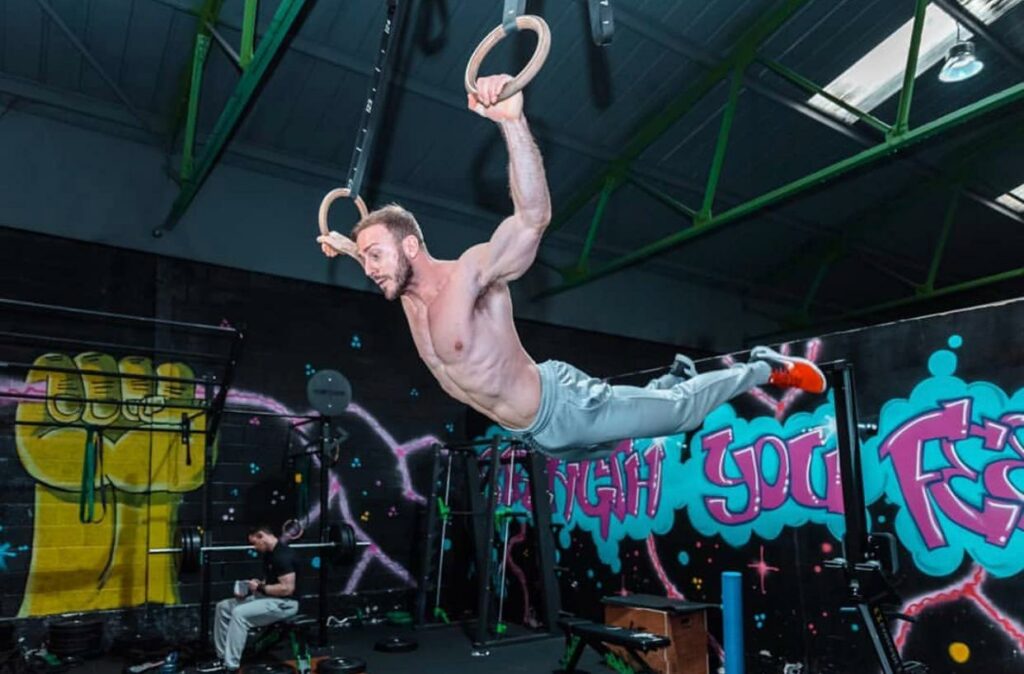 Paul is a male and female personal trainer down in Dedicated gym in Huyton/Liverpool. Incorporating functional training and cross-fit into his training regime, has given Paul many opportunities to progress in the industry as a certified personal trainer. Cross-fit training is on the incline and with more and more exposure of that type of training, more people have started participating to help aid in their cardiovascular training. Paul uploads many videos to his social media of different exercises within cross-fit allowing people to understand the techniques more.
Paul also provides some refreshing content on his page, promoting a nice balance in life. Being able to travel but stay on track in terms of calories etc. We believe that is a fantastic message to share with people who are a little low on motivation. Paul demonstrates during his sessions with clients how to instigate a higher work rate which displays from his client transformations he posts. We highly recommend getting in touch with Paul if you are looking for a male personal trainer to really push you to the limit.
instagram – Paul_pt_mc
Phil Lloyd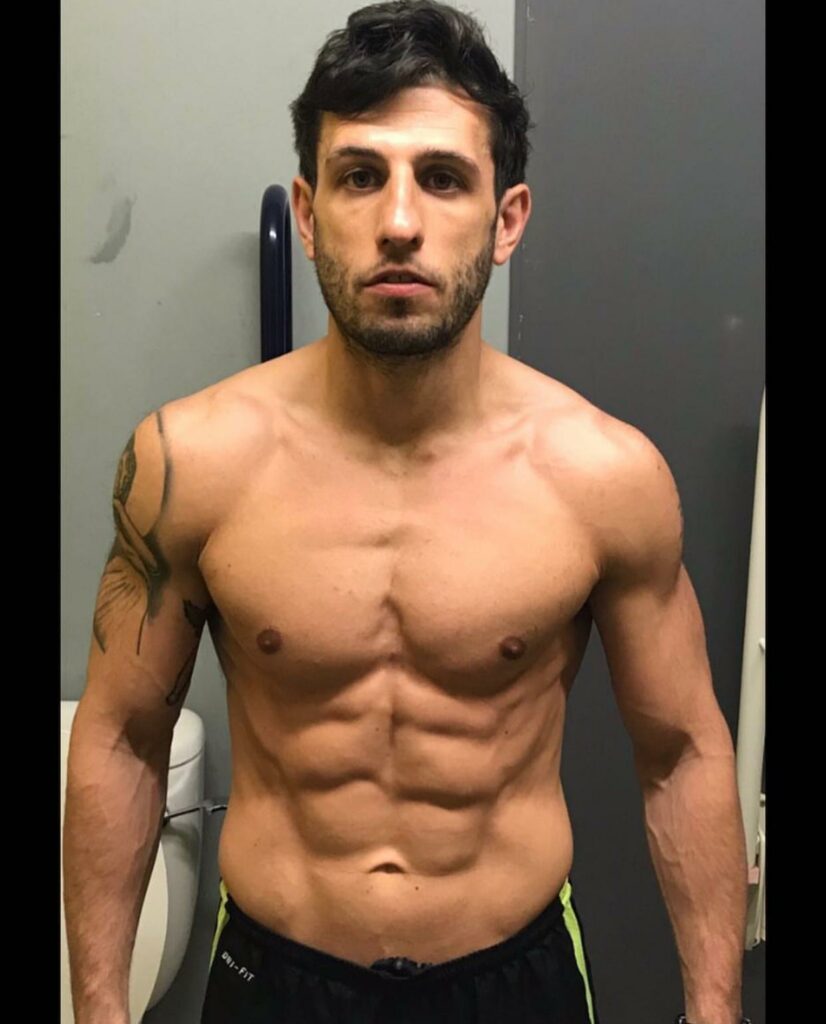 Phil is very hard working personal trainer who trains clients from different areas of Liverpool making it more convenient for them. Having a knowledgable background in physical training and nutrition, Phil has created the platform to share his knowledge with many people looking to get in great shape for their desirable goals. Phil preachers what he speaks, meaning that he likes to stay in shape all year round and simplify ways of staying on track for clients and people in general. Providing daily content from different areas of fitness whether that being news in the industry, diet hacks or stretches to stay nice and mobile.
Offering 1-1 personal training in various gyms across Liverpool, has benefited Phil from an exposure point of view. Phil also provides an online coaching service tailored to each individual, with this comes daily check-ins and client training days so he is able to see the individual In person. This is great from clients perspective as their coach is able to see where their physique is at and what adjustments need to be made for the complete package. We highly recommend getting in touch with Phil for some mind blowing results.
Instagram – Phillloydpt
Kieran Flanagan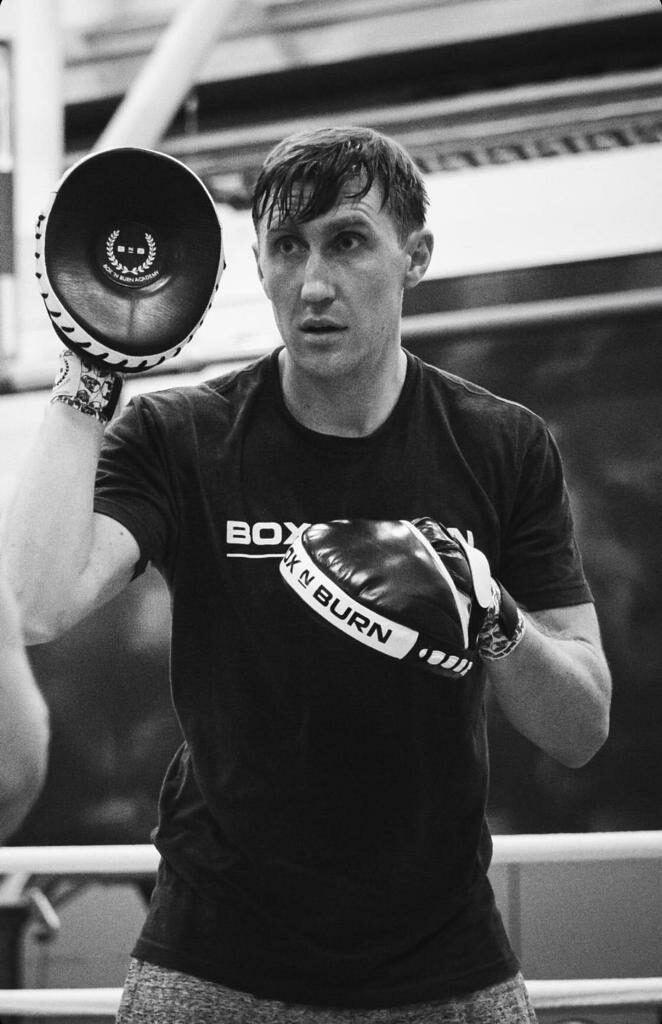 Kieran offers a different style of training to become more physically fit. Offering boxing 1-1 lessons is a great feature of his business as it is a very intensified style of training elevating levels of cardiovascular endurance and demand for such intense workouts. Kieran runs various fitness classes for both male and females who prefer breaking a sweat in group environments. With this variety of sessions Kieran offers, it is a great option for different people wanting to potentially try something new and leave their comfort zone. These are great environments to complete that process in as everybody who attends are very welcoming and as a newcomer, that is very reassuring.
Kieran also trains various clients in resistant style training with weights etc. He creates a plan suited to your needs and will have different days set for different exercises which is great for putting different types of stress on the body. Furthermore, Kieran delivers high quality nutrition advice to many of his clients whoa re wanting to be a little more controlling on what they eat on a daily basis. This feature is very important for the understanding of macronutrients and what their calorie amount per gram is. For further information or questions from Kieran, we recommend checking his profile out.
Instagram – Kifit_pt
Connor Willis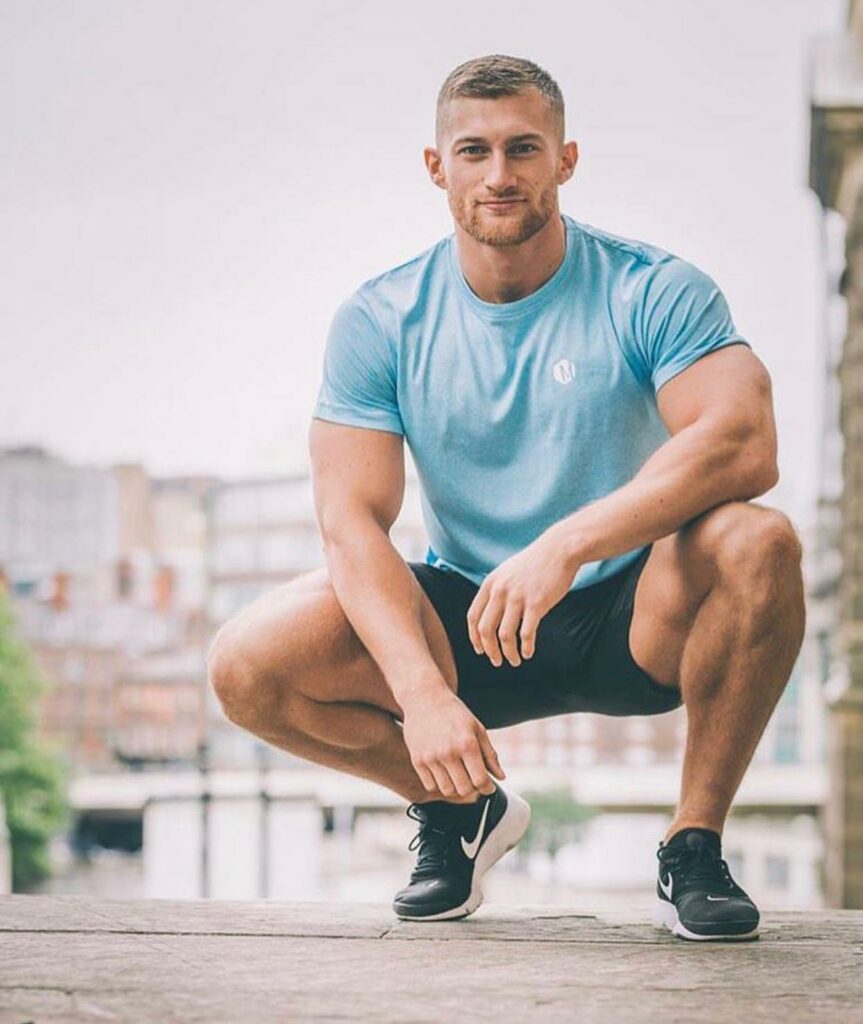 Connor is a male and female personal trainer situated in DW Fitness First in Liverpool. Connor contributes a positive amount into the industry for helping change peoples holistic views of health and fitness. In relation to this, Connor has developed a very clever client portfolio, were he can take notes week by week allowing him to allocate different features to the programme to suit his clients needs. With a very busy lifestyle, Connor balances helping others reach their goals efficiently whilst referring to other daily tasks/responsibilities of his. Connor also contributes in charity events for various organisations which is a fantastic achievement to this date, and is great for overall awareness for the specific organisations. In addition to this, Connor provides daily content on his social media of clients training different exercises and being put through their paces. Connor also records fantastic movements with the correct form and technique for people to learn from.
Offering a professional 1-1 coaching experience for all new comers and intermediate trainers. This is a great opportunity for anyone from any age looking to set themselves short and long term goals with the right motivating figure in their lives. Having a detailed background from charity events to client transformations in short periods of time has definitely earned Connor the right as one of top rated personal trainers in Merseyside. If you have any further questions for Connor or want to get in touch with him, feel free to check his social media out below.
Instagram – Connorwillispt
Read our review on popular body and mind reboot bootcamp here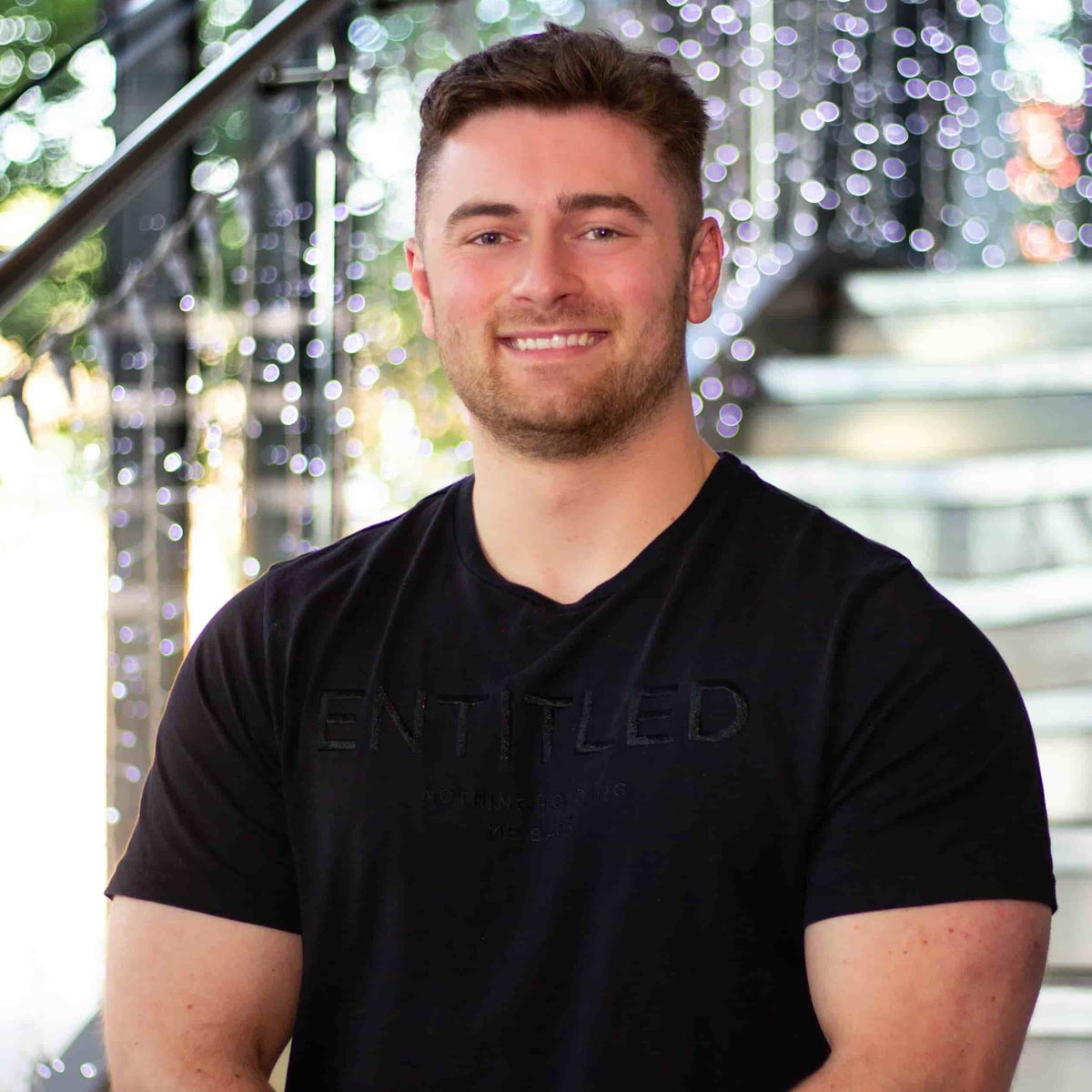 Jordan Fleet joins the team to help simplify complex topics ranging from training, nutrition, supplements and many more. With a trade in mechanical engineering and one more year remaining on completing his sports nutrition and health degree at Liverpool John Moores University. Jordan will provide a better insight into different areas of fitness in the hope to provide the best quality service/information he can offer.
An advocate for training with a strong mindset, nutrition balancing and enjoying life. Find him in the nearest gym or many coffee shops.