Who is the best female personal trainer in merseyside? We went on a mission to find out!
Fitness and health is an ever-growing hobby for many people. It is a sense of freedom, relieves stress and a way of reaching goals. In Merseyside alone, we have a handful of fantastic female personal trainers who operate in many different ways to accommodate your set goals. Ranging from nutrition guidance, training, various types of techniques and routines and many more. We have made a list of female personal trainers below that maybe suited to your short/longterm goals.
Ashley Spencer.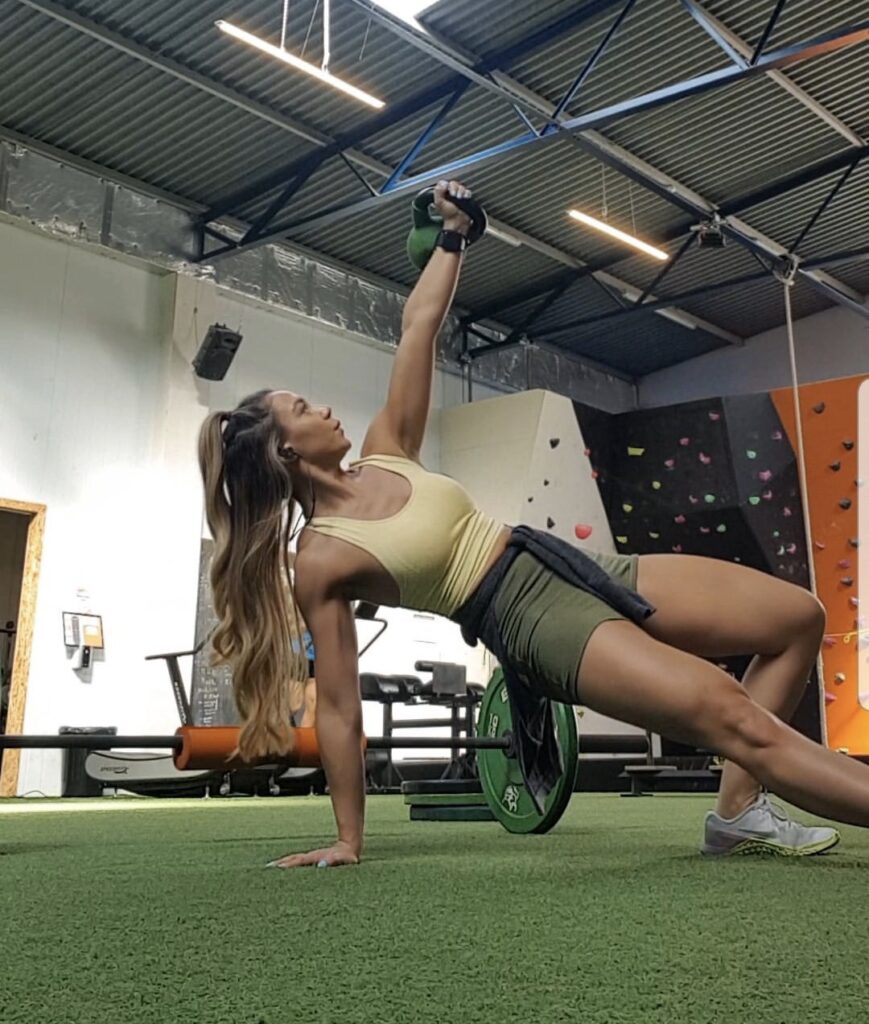 Ashley is a female only personal trainer based in Empowered Fit over on the Wirral. Ashley empowers women to reach their goals daily, whether that be losing weight, gaining muscle or just developing a stronger mindset for a healthier lifestyle. Not only providing a quality service through personal training, Ashley also runs a specialised bootcamp in Liverpool for many females wanting to get fit in a group environment. These are great for individuals seeking a group training atmosphere, increasing confidence and social interaction. Ashley has built up this community for her clients to support one another ensuring her clients feel comfortable and motivated daily. In addition to this, Ashley focuses on mental and emotional wellbeing for individuals for their own self-confidence not just aesthetics.
Ashley also provides an online coaching service which has a very detailed format consisting of weekly check-ins, nutrition guidance and meal planning. Ashley is actively seeking to help more and more females across Merseyside. We highly recommend getting in touch with Ashley if you are wanting to achieve your fitness goals on the Wirral.
Instagram – Ashleyspencer_pt
Nicola Graham.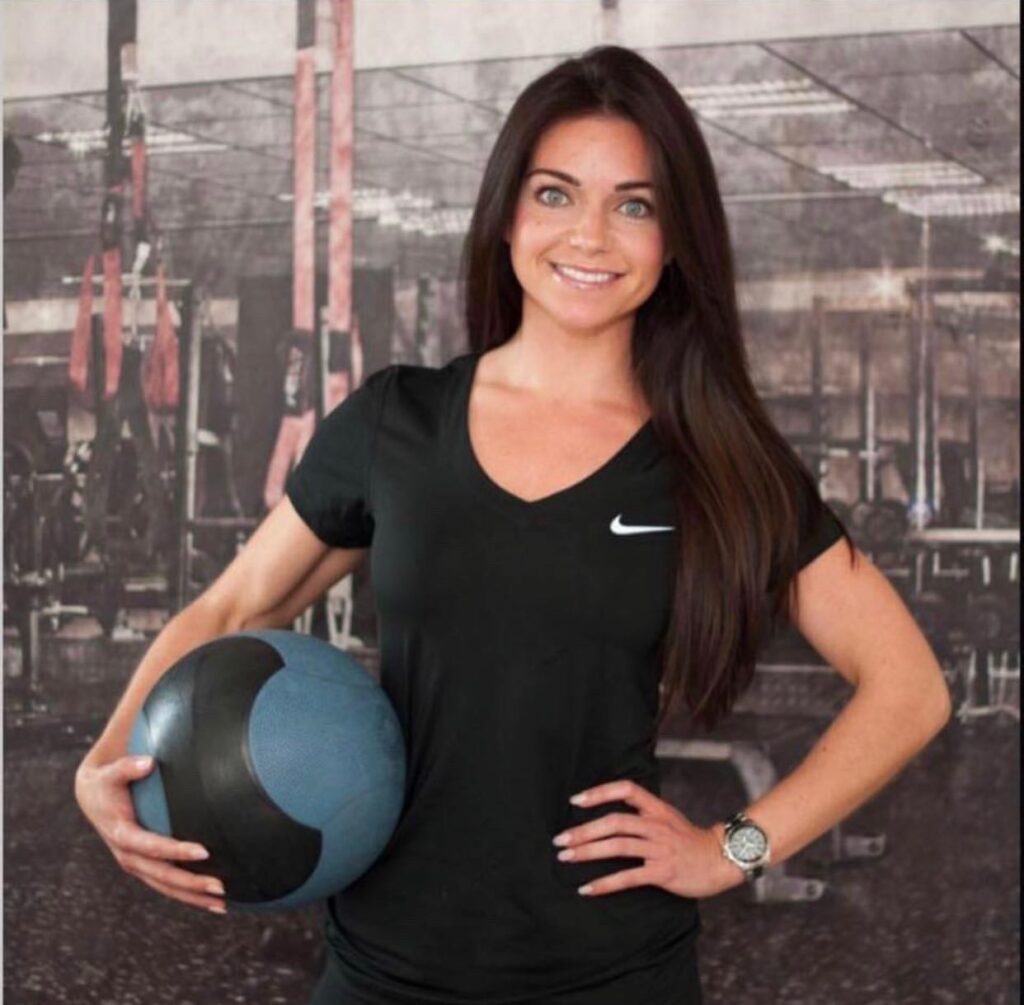 Nicola is a female personal trainer based in JD gyms on Dale Street in Liverpool. Nicola is a mother who balances keeping fit with a busy lifestyle, whilst providing a professional service towards helping many other females with set goals. Nicola focuses on the fundamentals of staying physically active by incorporating a guiding nutrition plan suited to different individuals. In addition to that, assisting clients with training techniques/ stretches etc. As a mum, Nicola understands the daily challenges many mothers face. The daily responsibilities that come first before training, which may restrict your available time to train. Nicola has a desire to improve the quality of lives of many mothers around by introducing structured routines for different people and their desirable goals. We admire Nicola for balancing such a busy lifestyle and helping many others reach their training goals.
Furthermore, Nicola's online community is growing by the day. Catering to women who may not find the time for a personal trainer but still need the accountability in keeping up with their fitness and nutrition. Nicola provides a service as part of her online business designing home workout plans helping mums in particular who find it hard to get to a gym. Nicola posts daily content on her social media platforms delivering high quality information that consists of diet hacks, training methods, motivational quotes and many more. If you are looking for a PT to help balance your lifestyle with keeping fit, and within the Liverpool city centre we would highly recommend getting in touch with Nicola.
Instagram – Nicolagrahamfitness
Jodi Wickham.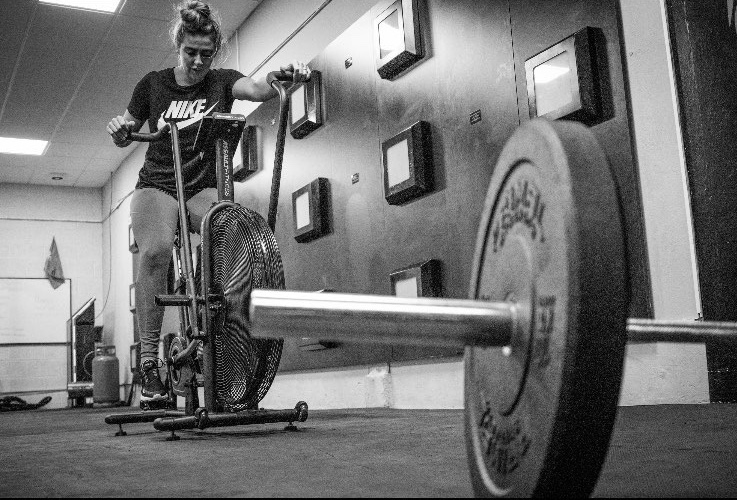 Jodi is a personal trainer, catering to both female and male clients down in a strength and conditioning gym in Birkenhead on the Wirral. With a facility that provides a lot of options, Jodi can accommodate to different styles of training including functional, resistant and cardiovascular training. Jodi incorporates a structured plan for her clients allowing the individual to feel at ease and comfortable with different training procedures. Daily check-ins and measurements are taken to ensure their fitness journey is going to plan. Jodi has an active website with information regarding consultations, training advice and details relating to her specialities.
Jodi excels in weight gain, weight loss and muscle building for her clients offering different services for individual needs. Jodi also demonstrates methods for staying on track, whether that be diet hacks or how to have a balance between a busy lifestyle and staying physically fit. If you have any further questions or require more details we recommend you checking her profile out below.
Instagram – Jawfitness_
Robyn Ashcroft.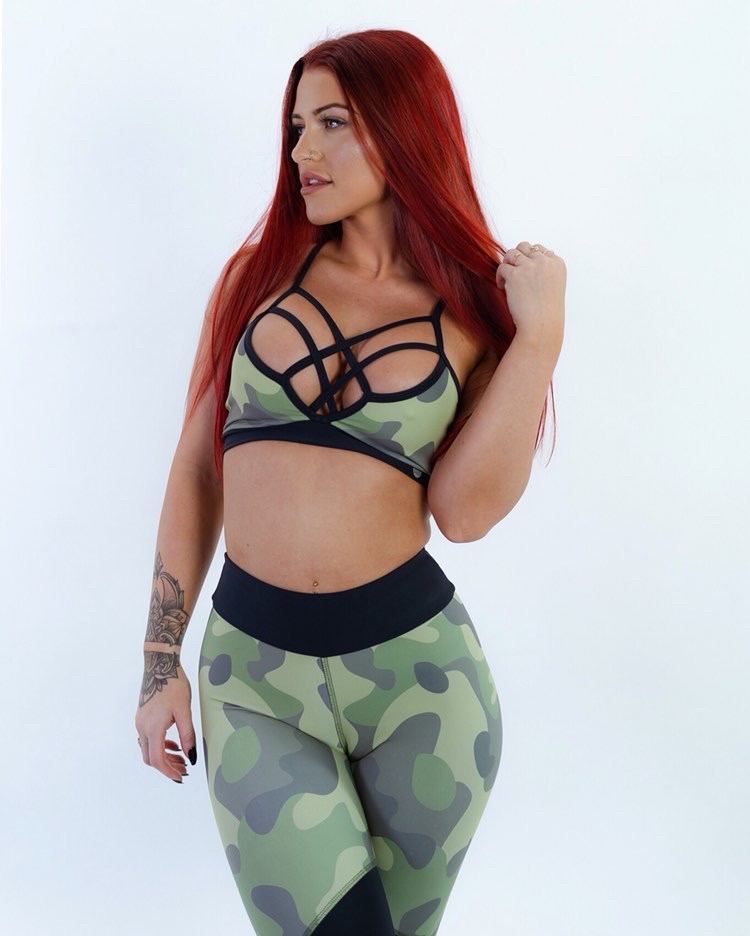 Robyn provides a unique personal training service for both females and males in Liverpool city centre. As a qualified level 4 personal trainer and influencer she trains various clients to feel good both physically and mentally. Preaching a positive mindset is what has helped Robyn become a well known personal trainer in Liverpool city centre. Robyn trains clients at The Gym Group where she has developed a healthy relationship with many females and males who attend the gym who seek inspiration and motivation.
Robyn trains with a high intensity, and is very welcoming towards beginners who are trying to find their feet accordingly. Robyn has the ability to assess an individual and plan a weekly training schedule to suit her clients needs. This is a great feature for beginners wanting to get into a consistent routine with the correct professional help. Any further questions or details, feel free to follow Robyn on her social media platform.
Instagram – Robyn_kamira
Aimee Ormesher.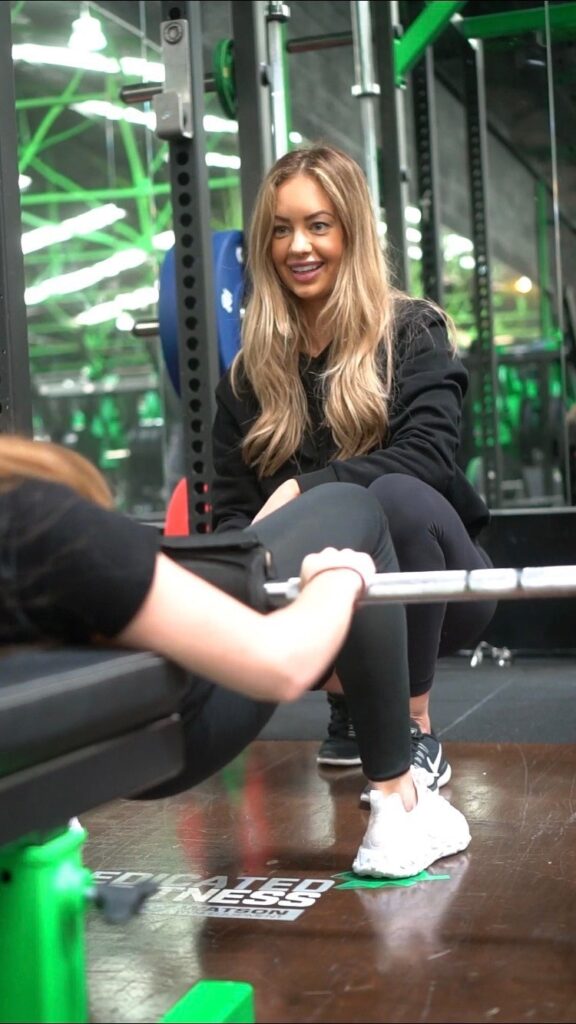 Aimee is a fully qualified personal trainer for females only, and is situated in dedicated gym within Huyton. A fantastic facility if you are wanting to experience the best quality equipment within a gym. Aimee has a strong social media following resulting from the positive impact she has had on changing peoples lives from a physical point of view. Aimee focuses on ensuring her clients are reaching their goals with a balance of enjoying days out and not worrying too much. Aimee's social media provides a variety of content ranging from short videos introducing new meals to make, that are potentially lower in calories. Different training techniques and exercises to demonstrate the correct procedures in training, and living life to its fullest. Furthermore, Aimee specialises in weight loss for all females across merseyside struggling to find the motivation. Aimee's motivation comes from helping many women become the best possible versions of themselves through exercise and nutrition.
Aimee also runs her own weight loss challenge called "8WeeksWithAimee" which is a fantastic option for anyone wanting to challenge themselves in period of time. Designed to inspire you to make a physical change for a healthier lifestyle. We would recommend getting in touch with Aimee for any further questions.
Instagram – Aimeeormesher
Harriet McGuffie.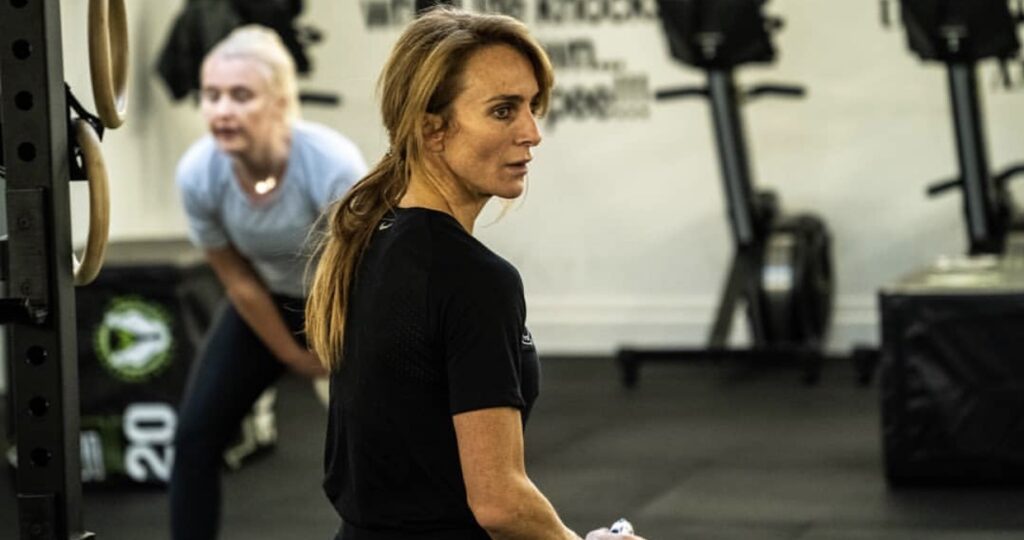 Harriet is a personal trainer with her very own successful studio called "Harriet Mcguffie Fitness". With many accolades to her name, Harriet provides heaps of experience when it comes to physical exercise for all people who follow her. Harriet caters to many styles of training, but mainly specialising in functional/bootcamps which to many people is a fantastic environment to train in. Harriet has also been shortlisted for an award for "Liverpool female trainer of the year" award for the Fit Pro Awards later this year. With a very strong presence on her social media accounts, Harriet provides a key service online displaying knowledge and information to many of her followers who are looking for some inspiration. Daily content is posted on her account outlining specific features to goal setting for training which motivates many around her to be the best they can be.
Harriet also provides a training service for pregnant females and post natal which is a great feature for many people. In addition to that, Harriet trains with special groups helping to fundraise the "Linda McCartney Breast Centre" and train with many females recovering from breast cancer which is fantastic. Combining both experience and knowledge, Harriet has managed to successfully run her own business with confidence in her approach to changing peoples lives for the better. Health and inclusivity are the key components to business, creating a comfortable environment for people to change their life. In addition to that, Harriet has built up a big membership base consisting of both male and female of all different shapes and sizes. We highly recommend getting in touch with Harriet for further informations, tips or general enquiries.
Instagram – Harriet_mcguffie_pt
Deana Mogan.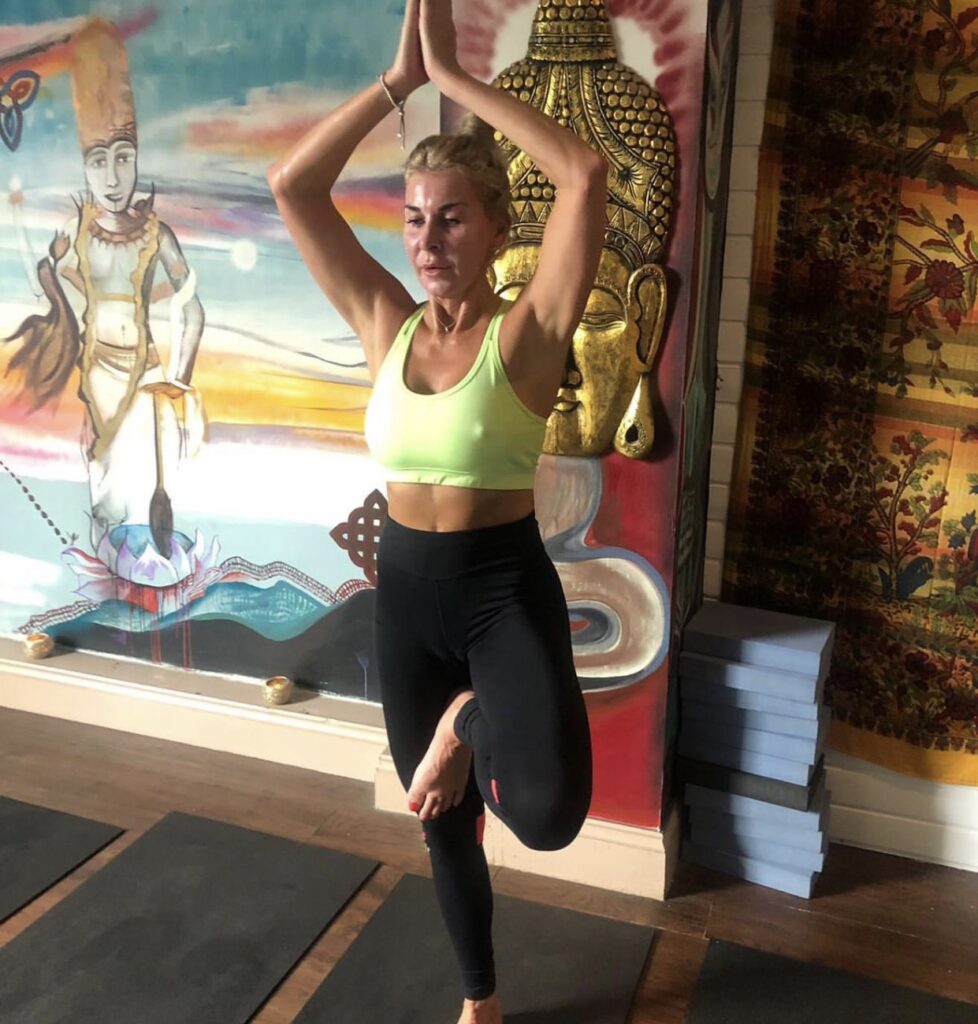 Deana is a female personal trainer who trains clients in many different environments consisting of local gyms/studios and home facilities for different types of training. Deana has been shortlisted for the Fit Pro Awards in Liverpool later this year, for the "Liverpool female personal trainer of the year" award. This is very exciting for Deana who has worked considerably hard for both herself and her daily clients.
Deana has a great view of different styles of training for both their physical appearance and mind. Deana states the important of yoga and how this can impact in a positive manor on the mind and self love. This is a great way of ensuring a stronger mindset limiting any weakness'. In addition to all this, Deana keeps herself very busy whilst being a parent and running her own successful business which takes shear determination to help many around her. Another great feature Deana offers is home workouts for many people who struggle to attend a gym, this is great for comfort and confidence. Different styles of gyms can be intimidating places for starters, so having an option to workout from your home is a fantastic attribute to this service. If you are looking for a female personal trainer who caters to both mind and physical health, providing a nice balance on training and daily life, we highly recommend getting in touch with Deana through her social media accounts.
Instagram – Deana_movida
Krisztina Tamba
16 years ago I was underweight, hardly eating and was weak, my passion for fitness was there but my attitude completely changed. Meeting my husband not only was a special moment but he has taught me everything I know about
bodybuilding and powerlifting. There are no words to explain how eternally grateful I am for this and we are still the power couple 16 years later!
My passion for fitness never involved competing until recently when I thought I would give it a shot just to gain further experience. I knew I had to bring out my confident and sassy side onstage and show the judges my hard work has paid off. To my surprise I was awarded first place, over 35 Miami Pro, 1st place over 35 fitness model, 2nd place bikini master ukbff and then I finished my year with 1st pca explosive ape bikini trained open age category. 2017 for my fitness career was explosive! Something I'll always be so proud of.
So how do I like to train? I train completely alone 5 days a week and currently I am off season and I swear by my stay lean supplements which I am honoured to be an ambassador for. My next competition is PCA British finals where I hope I gain my pca pro card.
My personal training business, Tamba Fitness is very important to me. It's more than a business to me. The people I train become friends and I love nothing more
than knowing I have changed their lives for the better and consistently deliver the results they are expecting. Sticking to my motto of actions and results.
I am based at The Warehouse Gym in Southport. Facebook : Krisztina Tamba PT
Here is our list of top rated male personal trainers in Merseyside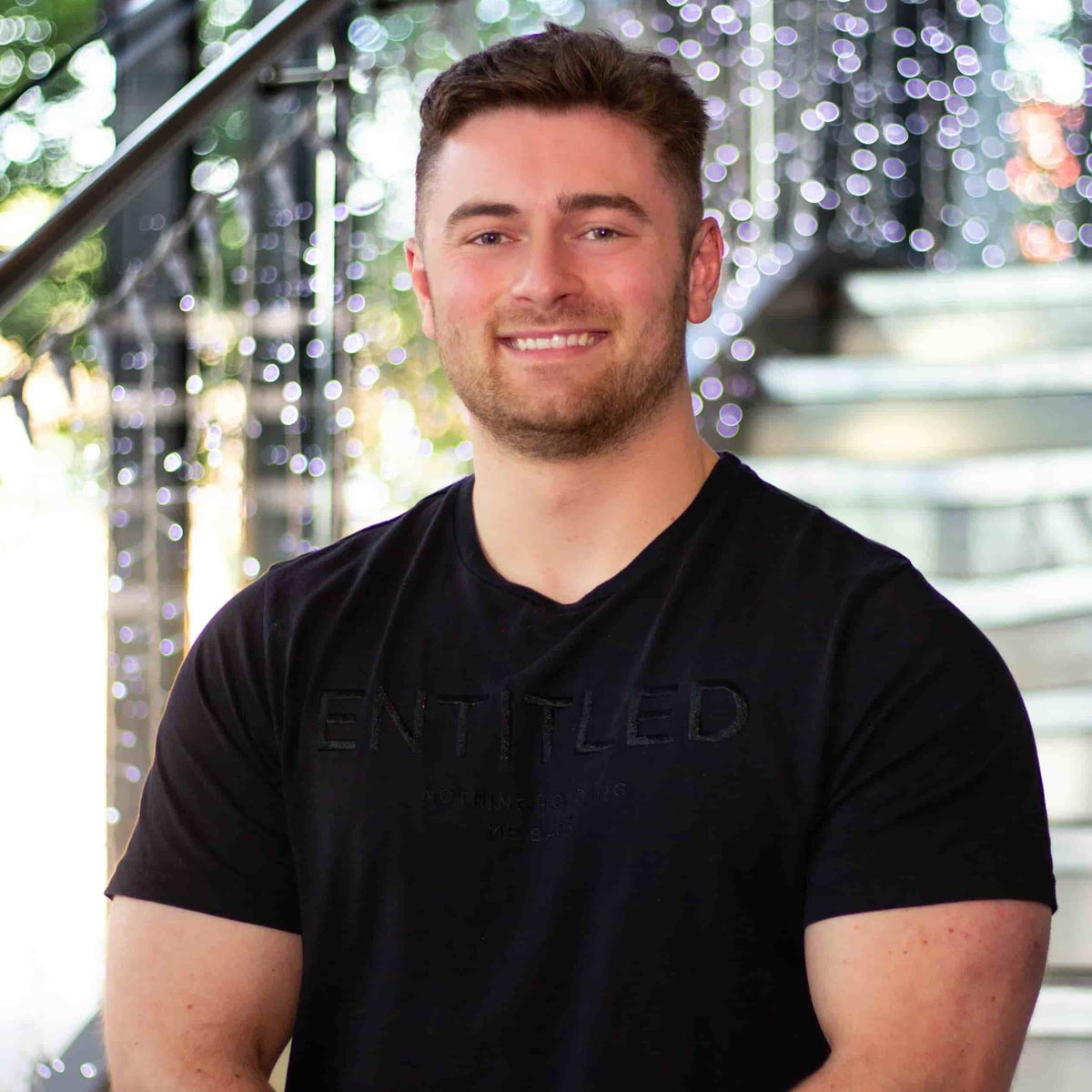 Jordan Fleet joins the team to help simplify complex topics ranging from training, nutrition, supplements and many more. With a trade in mechanical engineering and one more year remaining on completing his sports nutrition and health degree at Liverpool John Moores University. Jordan will provide a better insight into different areas of fitness in the hope to provide the best quality service/information he can offer.
An advocate for training with a strong mindset, nutrition balancing and enjoying life. Find him in the nearest gym or many coffee shops.