Healthy, delicious and irresistible, a great piece of sushi can convince anyone that it's much more than just rice and fish. Demand for the yummy bite size treats shows no signs of slowing down and luckily for us, Liverpool's sushi game is top-notch.
If you can't get enough of the Japanese speciality, and a 12-hour flight is off the cards, check out our ultimate guide of the best Sushi spots in the city.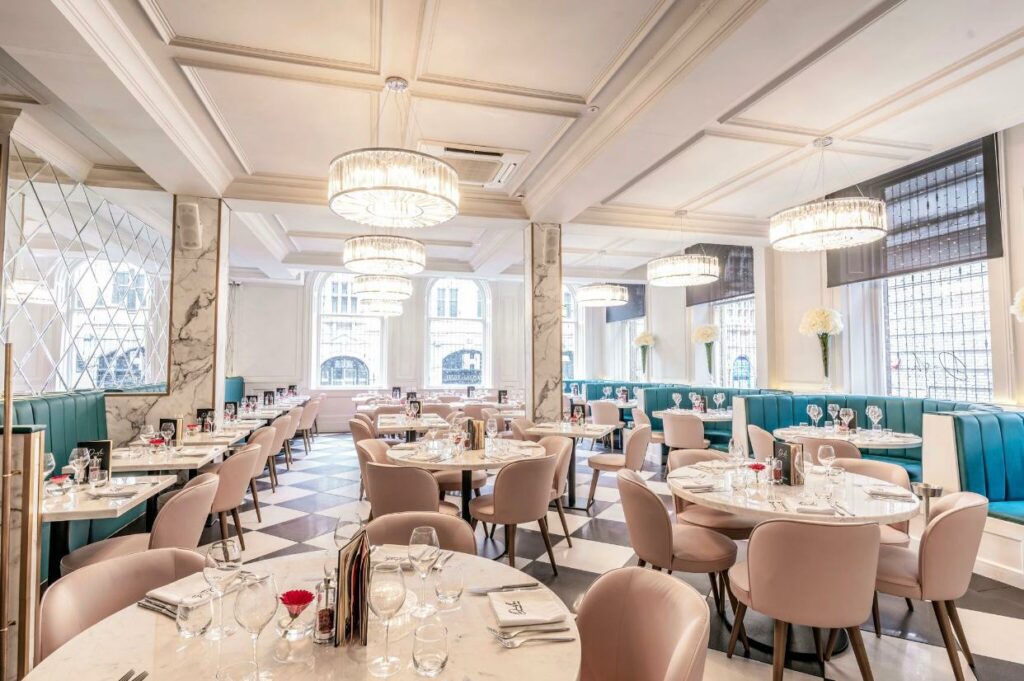 Situated in Liverpool's bustling Business District, Dash is a must-visit venue for Sushi lovers. The 'instagrammable' restaurant is popular for its Modern Sushi Rolls and it's delicious hot sushi dishes. Diners are spoilt for choice with options such as Tempura Soft Shell Crab, Flamed Salmon, Teriyaki Beef and even veggie-friendly Avocado Dragon Roll to name a few. What's more, they're all freshly rolled daily! 
15 Victoria St, Liverpool L2 5QS
0151 236 2265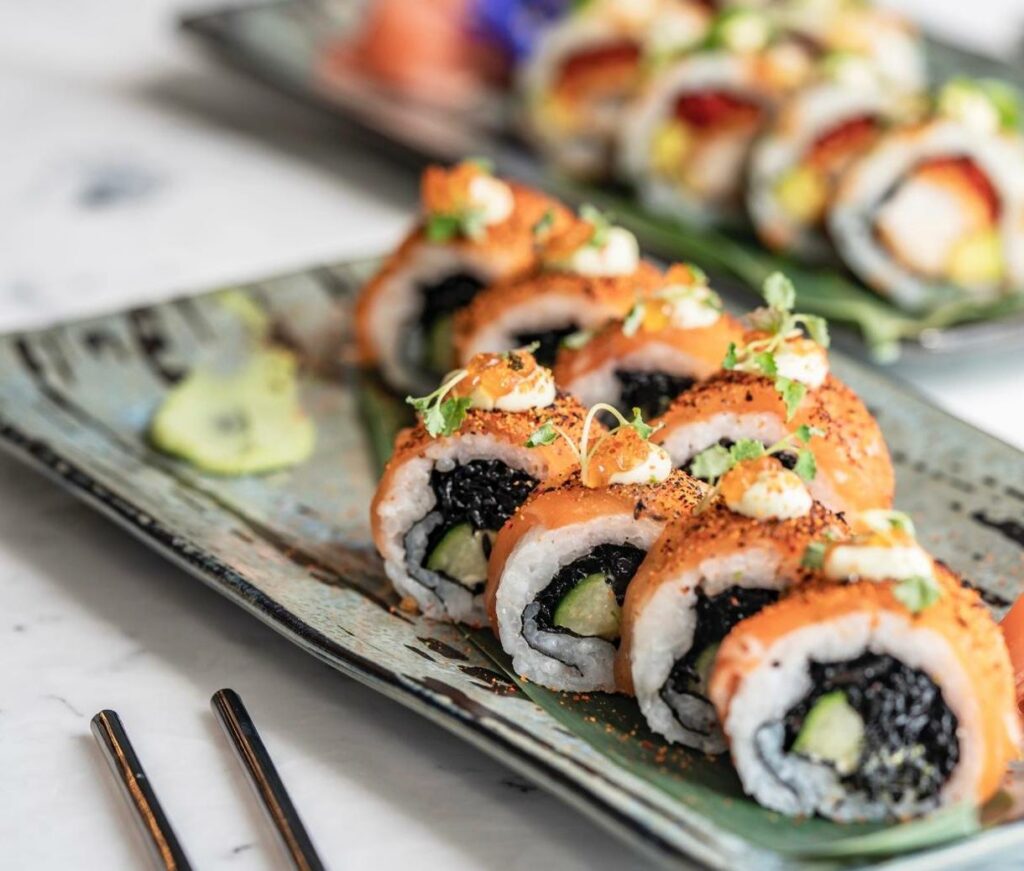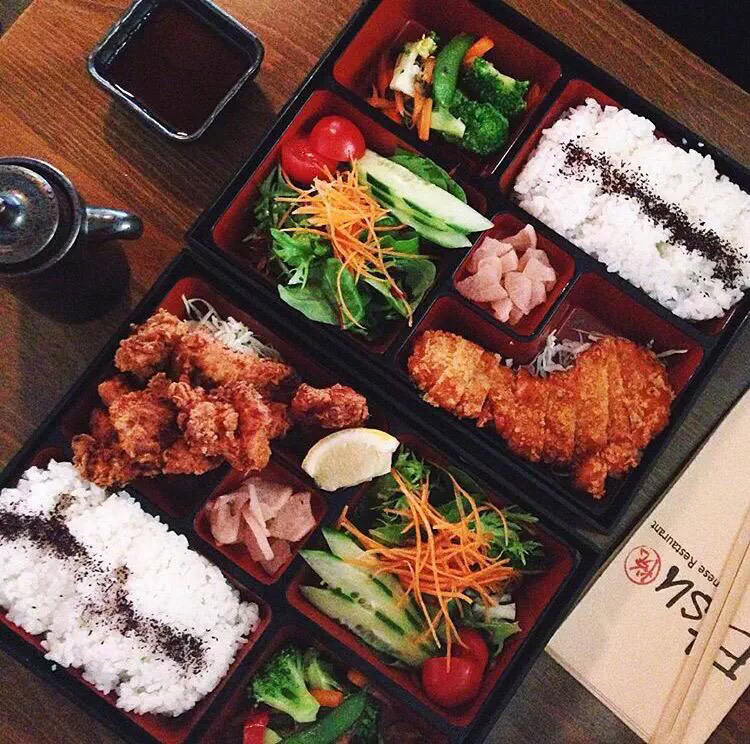 Serving up delicious Japanese food in Beetham Plaza, Etsu has a whole menu dedicated to its Sushi dishes. The restaurant employs three talented Japanese chefs with more than 70 years worth of experience between them. Customers can expect freshly made Maki Sushi, California Rolls, Temaki, Nigiri and more! 
25 The Strand, Liverpool L2 0XJ
0151 236 7530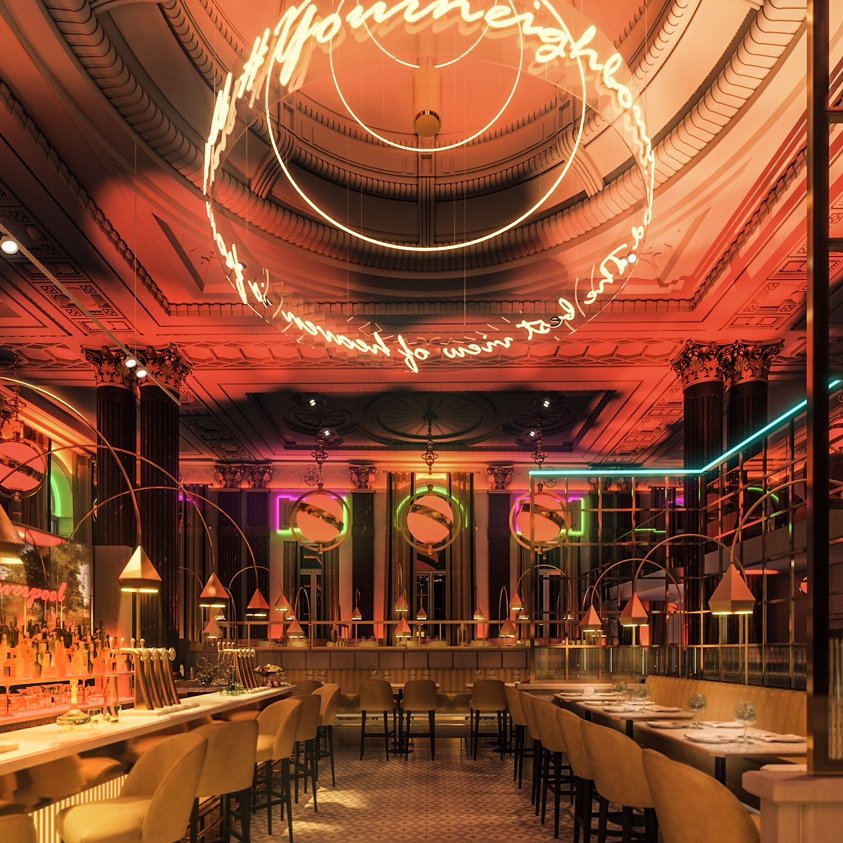 The New York-inspired spot combines food, cocktails and dancing. Located on Castle Street, the popular restaurant offers a range of delicious Sushi dishes, including Spicy Tuna, Tiger Prawn and Crispy Duck. Vegetarian options are also available. If you're a Sushi lover, be sure to visit Neighbourhood on a Monday to take advantage of their 'Roll into Mondays' offer of 50% off Sushi Rolls! 
62 Castle St, Liverpool L2 7LQ
0151 230 1717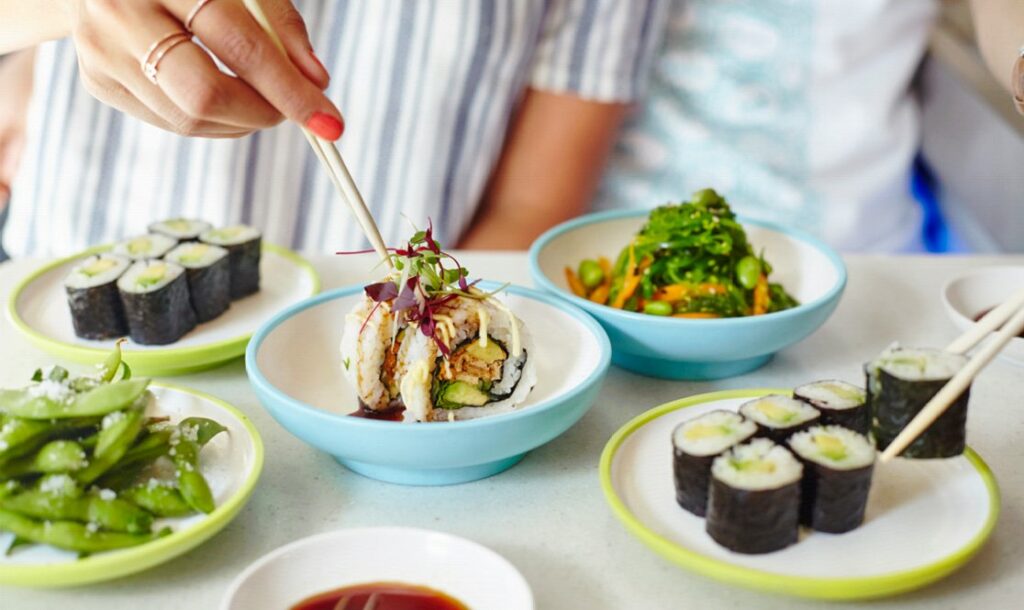 Located in the city's famous Liverpool ONE, Yo! is a Sushi lover's paradise. The restaurant has a wide range of option for rolls, nigiri, sashimi and more. Dishes are served from the conveyor belt making for a unique and fun experience. Sushi platters are also available for sharing (or if you're particularly hungry!). 
14 Paradise St, Liverpool L1 8JF
0151 515 2241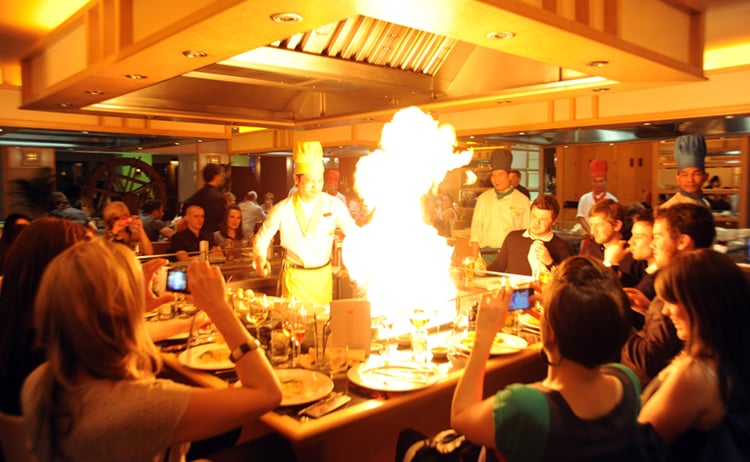 The popular Japanese restaurant can be found on Duke Street and serves up authentic Japanese cuisine with a Western Twist. Diners can enjoy an entertaining teppanyaki performance from the chefs as they cook up delicious dishes in front of you. Sushi options available include Omakase (sharing sushi), temaki, nigiri and sashimi. 
134 Duke St, Liverpool L1 5AG
0151 705 3005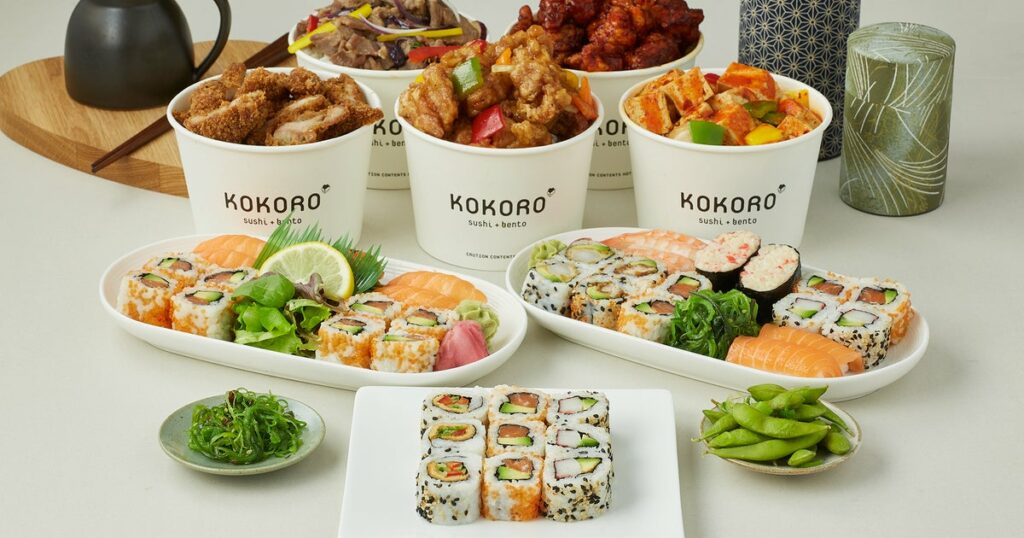 Kokoro specialises in making handmade Sushi from fresh ingredients. Situated on Church Street in Liverpool's city centre, the food hangout offers a huge variety of Sushi, such as Nigiri, Maki and California Rolls. They also serve sharing platters for those who wish to try a bit of everything! 
77 Church St, Liverpool L1 1DG
0151 709 7449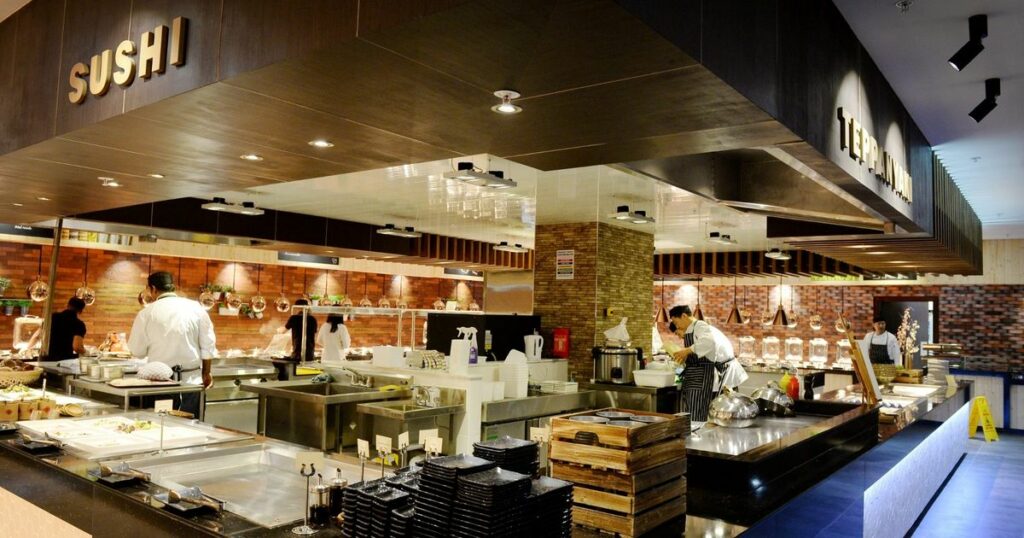 The Buffet-style restaurant explores the flavours of Pan Asia. Located in Clayton Square, Bon Liverpool offers an extensive menu of authentic, freshly prepared rolls. Plus, the fixed price buffet means you can try as many dishes as you like! 
45-49 Clayton Ln, Liverpool L1 1QR
0151 317 9888
Not a meat eater? Check out our guides to the best veggie and vegan restraints in Liverpool:
TOP VEGAN SPOTS IN LIVERPOOL
THE BEST VEGETARIAN RESTAURANTS IN LIVERPOOL
Ben Edwards completed his History degree from the University of Liverpool and achieved an NCTJ Journalism qualification shortly afterwards. Following this, he worked alongside The Baltic Triangle team creating content for their website and social media platforms. It was at this time that Ben discovered his love for fitness and health by working with a personal trainer and expanding on his passion for cooking.
After working in the Merseyside training industry, Ben decided to join Daisy in her social media and digital marketing business, Modern Mammoth. He specialises in creating content and developing online marketing strategies for a wide range of businesses in the North West.