What better way to round off the weekend than tucking into a humble Sunday roast? Perfectly cooked roasties, seasonal veggies, delicious meats with lashings of gravy, it truly is a thing of beauty.
We all know home cooked roasts are great, but finding the motivation to spend hours in the kitchen is easier said than done. Luckily, if you fancy a break from cooking on a Sunday and choose to head out in search of the perfect roast dinner, Liverpool has a lot offer.
Check out some of our favourites: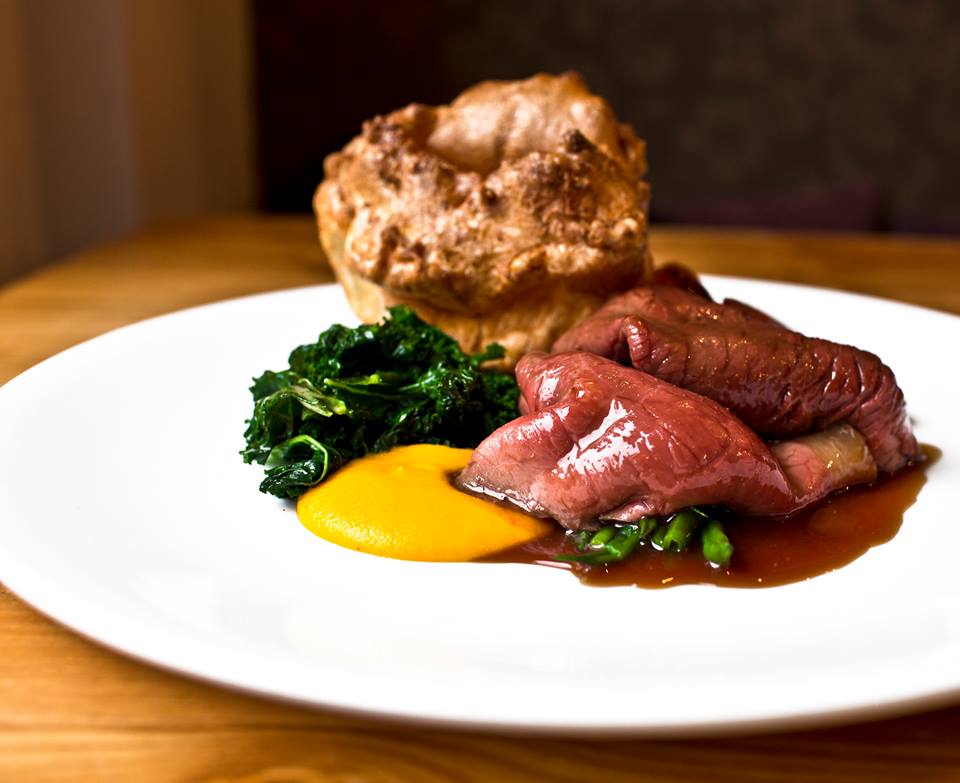 If you're looking for a delicious, traditional and relaxing roast, then Wreckfish has got you covered. Located in the heart of Liverpool, the restaurant has quickly established itself as one of Liverpool's best. Offering 2 courses for £21 or 3 for £25 on Sunday's, the menu has received high praise for being great value-for-money. Owned by the same people as award-winning restaurants Sticky Walnut and Burnt Truffle, you just know that this place means business.
Slater St, Liverpool, L1 4BS
0151 707 1960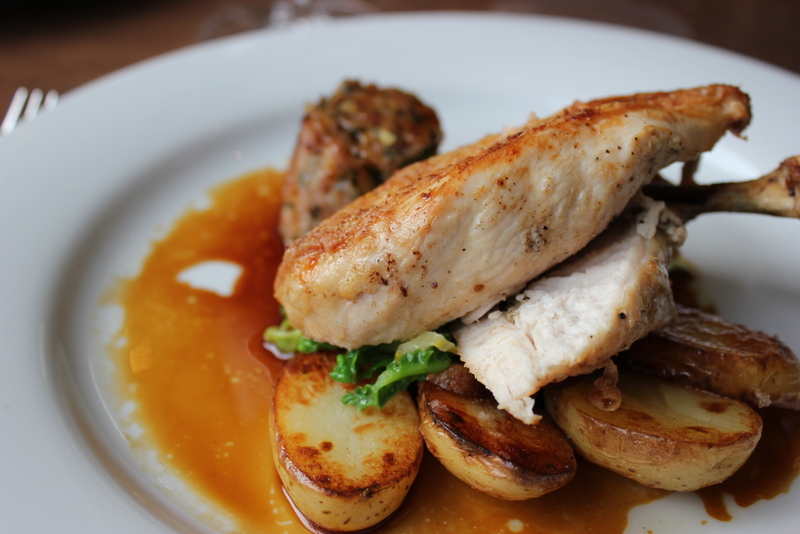 If you fancy dining in style this Sunday afternoon, then London Carriageworks is the place for you. Located on Liverpool's gorgeous Hope Street, this is the perfect place to head after watching a show at the Everyman or after spending some time taking in the beauty of one of the cathedrals. The menu also changes regularly due to the team's dedication to offering their customers the best quality seasonal produce available.
40 Hope St, Liverpool L1 9DA
0151 705 2222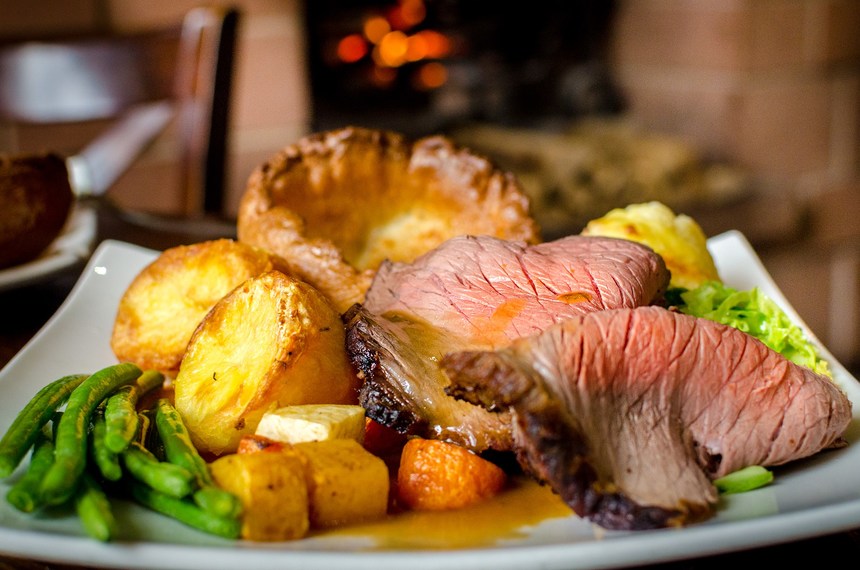 Located on Duke Street, the Monro is undoubtedly one of Liverpool's best and most loved gastropubs. If you're looking for a quality traditional Sunday Lunch but are a little strapped for cash, this this place is for you. All the fan favourites such as Beef, Lamb and Pork are on offer and even roast butternut squash for all you veggies out there.
92 Duke St, Liverpool L1 5AG
0151 707 9933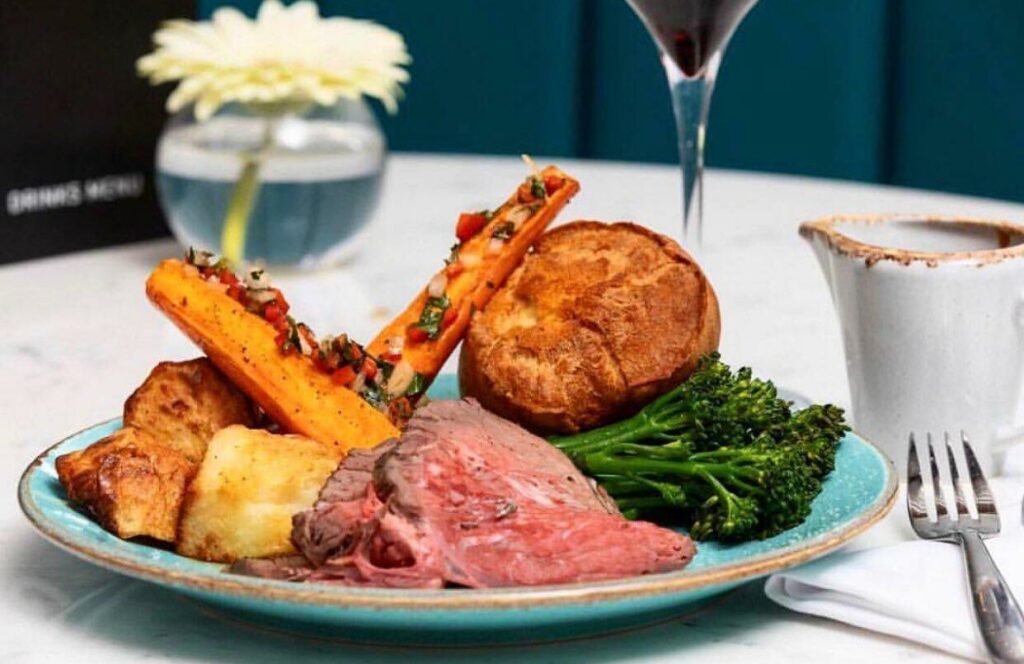 The popular Victoria Street bar and restaurant offers a stunning Sunday roast for just £15.95. A choice of roasted beef striploin, chicken supreme, lamb shoulder and a veggie option of roasted red pepper, chilli and ginger lentils are all on offer. Add in a generous helping of herb roast potatoes, buttered greens, carrot and turnip puree, homemade Yorkshire puddings, and red wine gravy and you've got yourself a real winner of a Sunday roast. Don't forget to get your sides in as well, the cauliflower cheese with herb crust is not to be missed!
15 Victoria St, Liverpool L2 5QS
0151 236 2265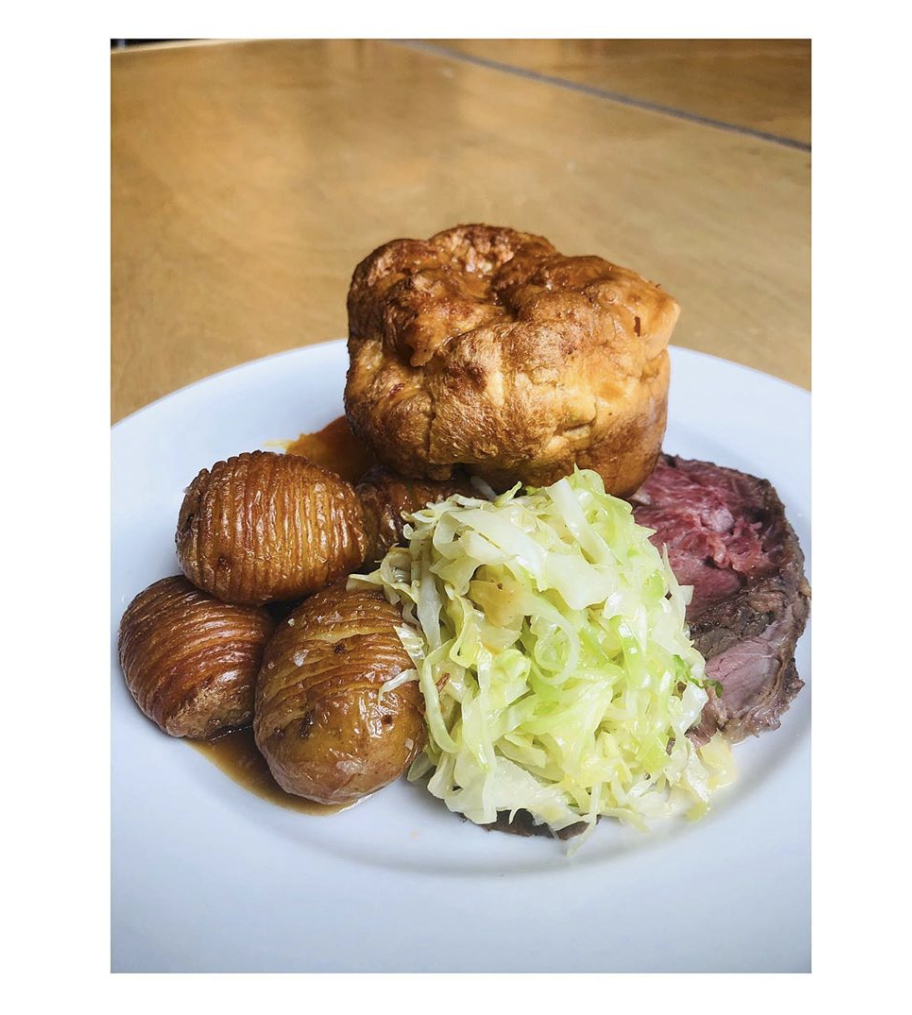 Located in the heart of the city's popular creative hub, the Baltic Triangle, SKAUS is a must-visit for foodies. Camp and Furnace no longer offer their famous communal roast, which was voted 3rd best roast in the country. However, new kids on the block, SKAUS, offer a great alternative in the lobby. Inspired by Scandinavian culture and scouse hospitality, the Sunday menu serves up Beef Brisket, Corn Fed Chicken, Veggie Nutroast and a vegan option of Salt Baked Celeriac. Rumour has it that the SKAUS boys are also working to bring back the classic Camp and Furnace roast in the Furnace, but with their own twist. Watch this space!
Camp and Furnace Lobby, 67 Greenland St, Liverpool L1 0BY
0151 708 2890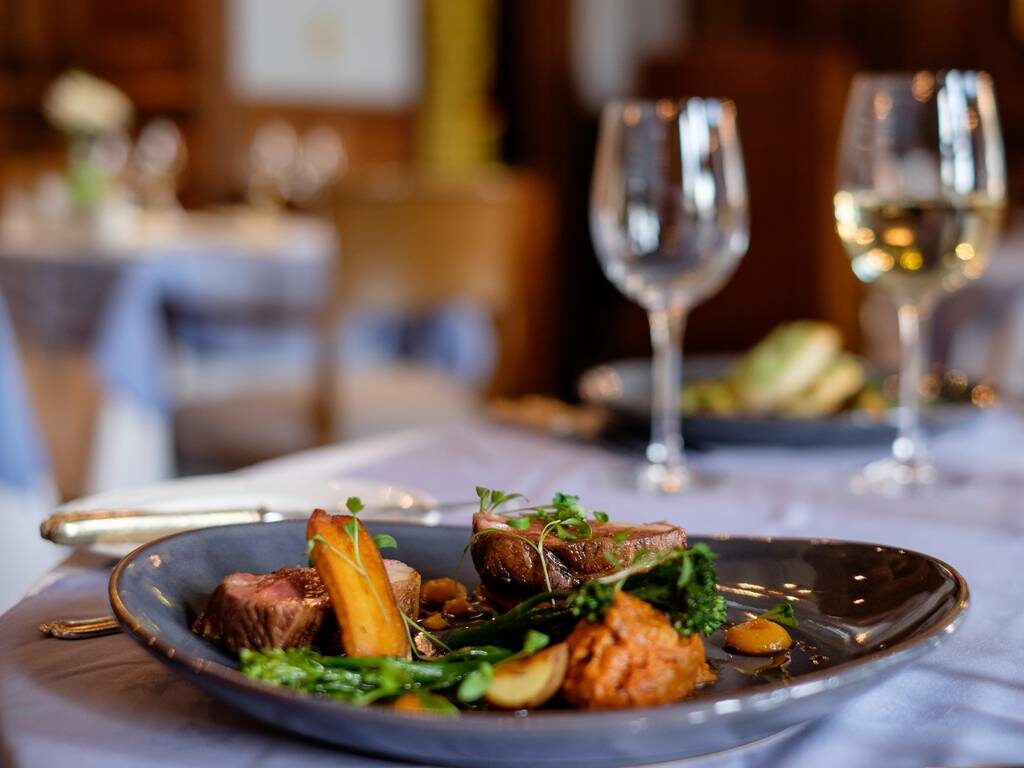 Recently voted the best restaurant in the country, this Michelin star restaurant is guaranteed rustle up a decent Sunday roast. 40-day aged beef, confit shoulder of Herdwick lamb Roast Goosnargh chicken, just some of the mains included on the Sunday lunch menu. Definitely not one of the cheapest on this list but the quality of food and the stunning location make ensure you won't regret it.
Prescot Road, Aughton L39 6RT
01695 572511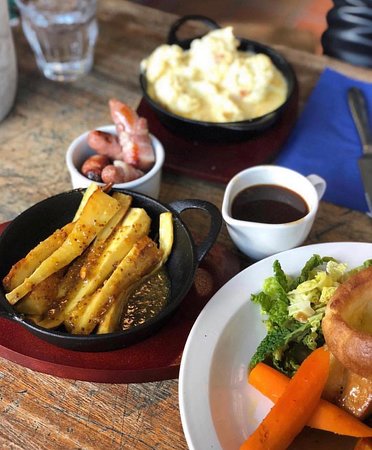 Since the regeneration of the Cains Brewery Village, the laid-back haven that is Dockleaf has established itself as one of the best bar/restaurants in the area. Described as having the heart of a cocktail bar and the soul of a good old-fashioned pub, we think this is pretty accurate. The menu offers a choice of delicious meats and a veggie option but the best bit for us is the trimmings. Expect cauliflower cheese, pigs in blankets (all year round), fluffy Yorkshire puddings and much more.
CAINS BREWERY VILLAGE, Stanhope St, Liverpool L8 5XJ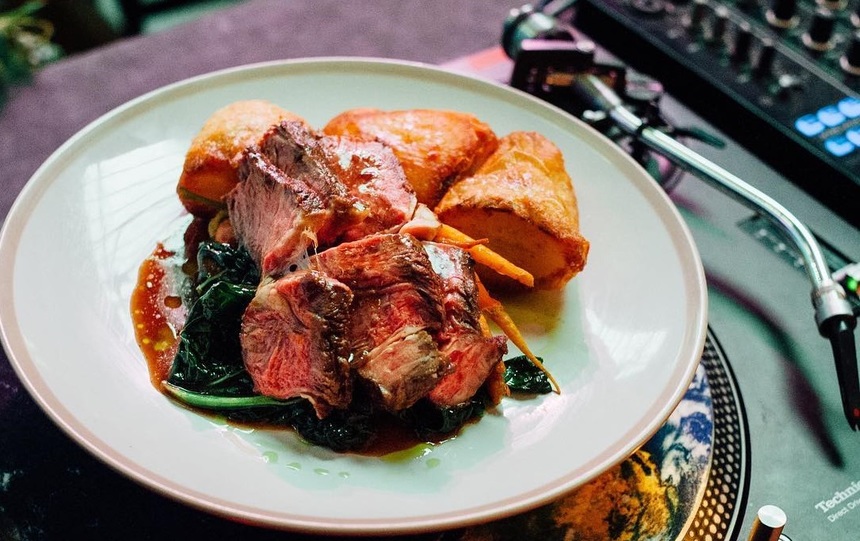 Roast and Records is the exciting new concept brought to you by the guys at Constellations. Every Sunday the venue serves up a delicious roast while their resident DJs spin some of the best tracks to accompany your meal. The menu changes weekly but ensures that meat, vegetarian and vegan options are always available. If you're looking for a unique experience with great music and a hearty Sunday roast, then this one is not to be missed.
35 – 39 Greenland St, Liverpool L1 0BS
0151 345 6302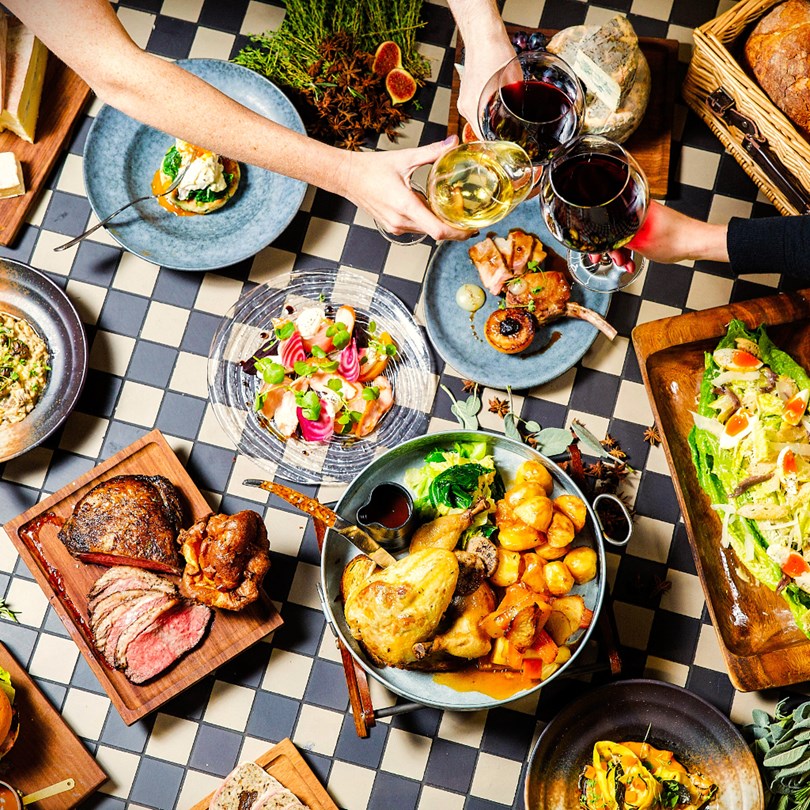 If it's a feast that you're looking for this Sunday, then Malmaison Brasserie is the place to go. Pick and choose as much as you want from the unlimited chef's table, with a range of hor d'oeurves and charcuterie on offer. Be sure to leave enough room for the main course as there is a great choice of meat and trimmings to choose from. All this for under £20, how can you say no?
7 William Jessop Way, Liverpool L3 1QZ
0151 363 3640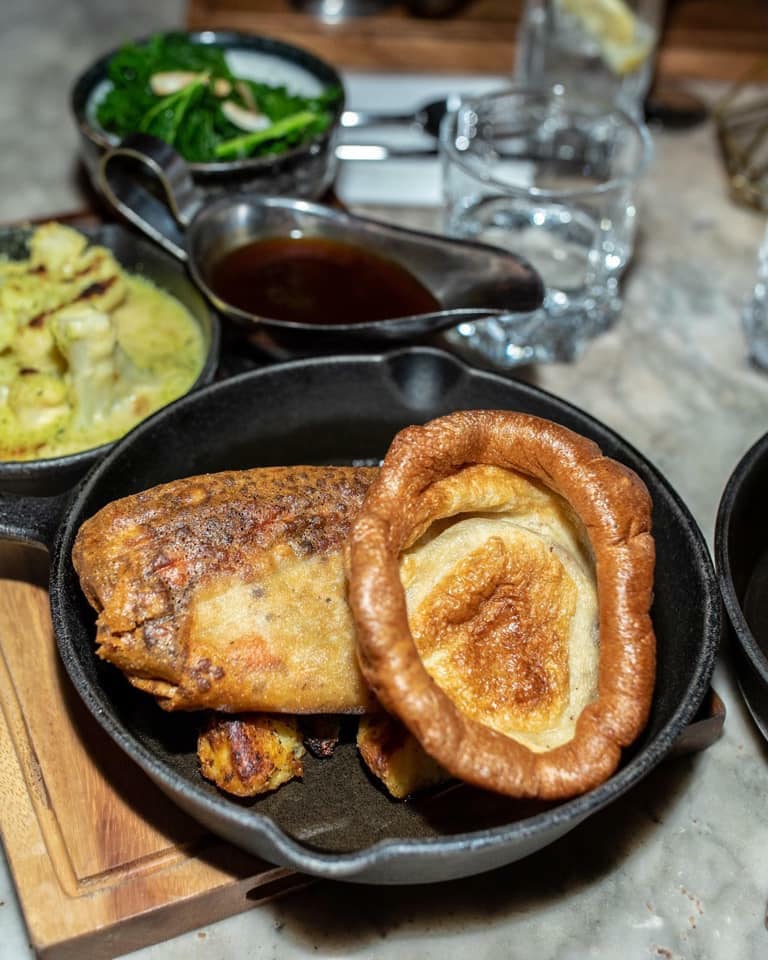 Famous for its sushi and steak, Neighbourhood also offers a great casual Sunday lunch experience. Extremely cool, city centre location, great food and tasty drinks, neighbourhood has got it all. A choice of beef, chicken or roasted squash, couscous and courgette strudel are available, all with generous helpings of roast potatoes, cauliflower gratin, buttered kale, Yorkshire pudding and gravy.
62 Castle St, Liverpool L2 7LQ
0151 230 1717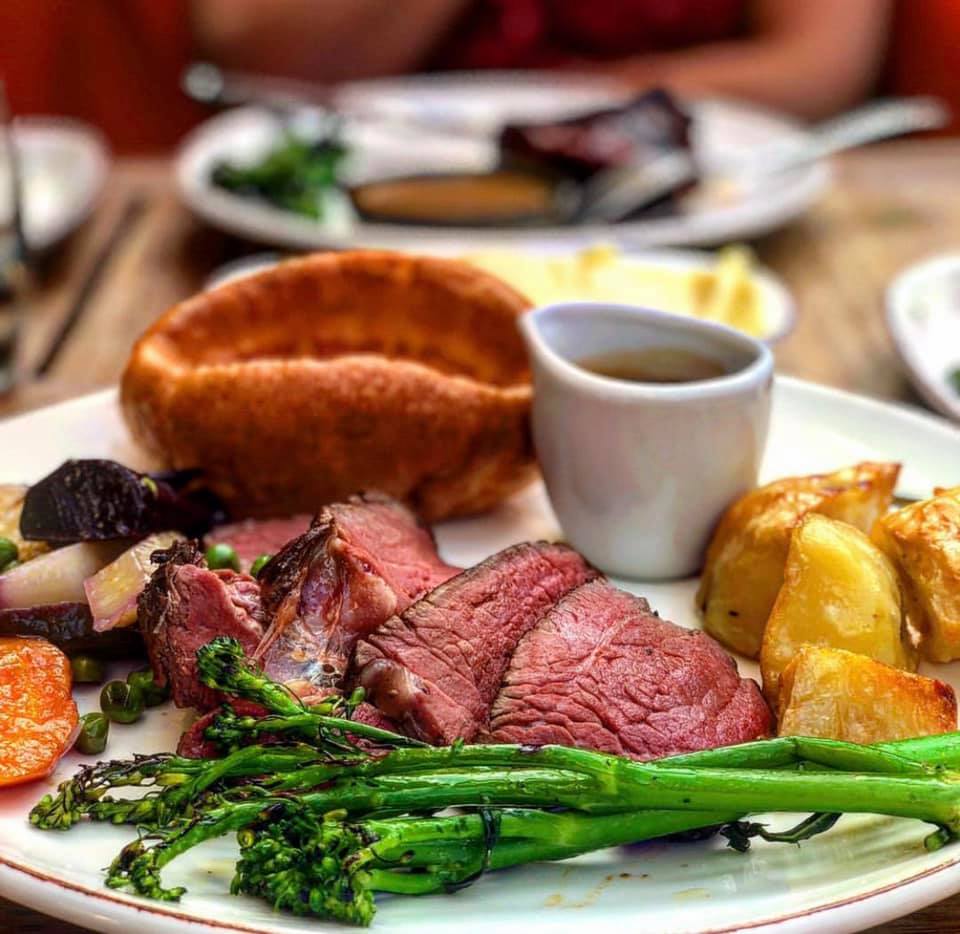 Located in Halifax House in the heart of Liverpool's bustling commercial and business district, you know this place is different from the moment you walk through the door. Expect classic and inspired seasonal cooking, with only the highest quality meats and veg served up. The roast beef has received high praise from Sunday roast enthusiasts and their perfectly crafted cocktails are a great way to round off the weekend.
Halifax House, Brunswick St, Liverpool L2 0UU
0151 236 6703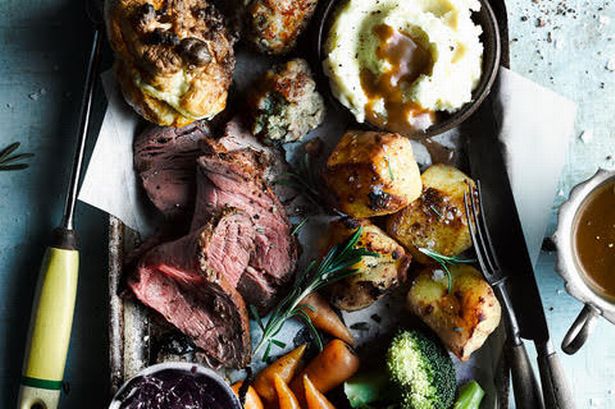 The award-winning roast from Slim's, now on Bold Street, is back by popular demand and is a great choice if you're looking for something a little less traditional. The New York style diner offers Smoked Brisket, whole chicken or nut roast with all the trimmings and massive homemade Yorkshire pudding. Served from 12pm to 6pm Slim's Sunday roast is also great value for money at under £15 per head.
108 Bold St, Liverpool L1 4DJ
0151 709 8413
What's a Sunday roast if you haven't got a cheeky pint to wash it down with? Check out our list of the best low-calorie beers here
Ben Edwards completed his History degree from the University of Liverpool and achieved an NCTJ Journalism qualification shortly afterwards. Following this, he worked alongside The Baltic Triangle team creating content for their website and social media platforms. It was at this time that Ben discovered his love for fitness and health by working with a personal trainer and expanding on his passion for cooking.
After working in the Merseyside training industry, Ben decided to join Daisy in her social media and digital marketing business, Modern Mammoth. He specialises in creating content and developing online marketing strategies for a wide range of businesses in the North West.